Main Menu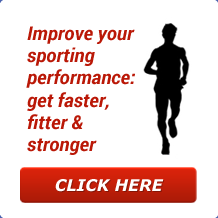 Latest Blog Entry
Reading highlights for coaches and teachers Here are my top 5 books from 2017, plus a synopsis of the other books I have read this year. It is easy to jump on the "It's new and shiny, you must get it" bandwagon. Hopefully you will find some alternative ideas in this list. Top 5 books […]
User login
Book Review – Science of sports training by Thomas Kurz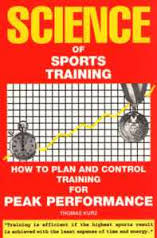 I have been meaning to get this book for a while, having read a lot of Thomas Kurz's stuff on his website about flexibility training.
The book is a bit old now, published in 2001, with most of the research quoted pre dating that. This would probably disqualify it from being used as an academic text book, but as a Coaching handbook it is very good.
Kurz has an Eastern European training and coaching background, although he is now based in the USA. Most of the research comes from Eastern Europe as do the coaching philosophies.
What comes through is the need for a massive preparation and general conditioning phase before specialising- what is commonly termed LTAD (Long Term Athlete Development ) over here.
The book is split into 4 sections:
Introduction to sports training
Developing physical abilities
Developing physical skills and mental toughness
Planning and control of training
As I was reading this book I could see mistakes I have made in my own training in the past, with diet and mesocycle planning being the obvious ones.
But, more pointedly, I can see mistakes that coaches are making time and time again, operating within their own little bubbles and not knowing what they don't know.
A sample quote highlights this
"Coaches who want quick success, even with young athletes, develop mainly the physical abilities that are dominant in a given athletic event. Some use so-called exercises of direct purpose or immediately applicable exercises.
In such a system, a shot-putter practices technique only by putting shot, develops strength by standard weight lifting exercises, and speed by short sprints and starts.
Such an approach results in considerable improvement of sport-specific performance in shot put but a stagnation of it in only a few years, after which permanent progess of the athlete is limited to strength as measured by standard weight lifting methods and speed measured by the standard 20-meter sprint from starting blocks." (p42).
Compare this with the how much can you squat, clean and bench press approach to fitness testing in the UK- and then making young athletes do this and comparing them with adults!!!
Summary and Further Reading
The book is pretty comprehensive, but easy to read. I especially liked the planning and cyclical aspects of training and how different training modes affect recovery and the next training session.
This is probably because I have been looking to improve that area of my Coaching, and sometimes you find what you look for.
It is an applicable book, with not much information wasted.
I would recommend this for Coaches alongside:
Tim Noakes– The Lore of Running (for all endurance ideas).
John Jesse– The Wrestling Physical Conditoning Encyclopedia- for combat sports and general physical development.
Vern Gambetta – Athletic Development- for common sense and how to put things together.
Read more on LTAD here: Training Young Athletes
Newsletter Sign-Up
Client Testimonials
Dan James – Paralympian
During the build up to the Beijing Paralympics I was fortunate to be able to train with Excelsior. During this time James delivered a specific eleven month training block to me starting from base fitness up to more complex circuits and exercises. James would always take part in our sessions and this really helped motivate me, as we would push each other to achieve during the sessions. James was flexible around my shift work and would always answer any questions I had, however daft they sounded!
More
Upcoming Courses