Main Menu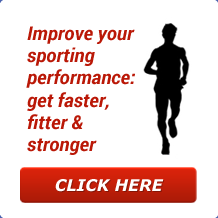 Latest Blog Entry
Here is a quote from John Jesse, in his "Wrestling Physical Conditioning Encyclopedia""The writer has consistently maintained over the years that very few, if any, athletes in the modern industrial culture, ever develop all -round body strength. Even those who accept the concept of progressive weight training overemphasize great strength development in the arms, shoulders and legs.
User login
Let your child play sport rather than just compete
Children need to play more and compete less
Children who get injured or burntout may be competing at sport too much and have too little opportunity to just play. These words on shoulder operations by Hall of Fame baseball player John Smoltz ring very true.
"I want to encourage the families and parents that are out there to understand that this is not normal to have a surgery at 14 and 15 years old. That you have time, that baseball is not a year-round sport. That you have an opportunity to be athletic and play other sports.
Don't let the institutions that are out there running before you guaranteeing scholarship dollars and signing bonuses that this is the way. We have such great, dynamic arms in our game that it's a shame we're having one and two and three Tommy John (shoulder operation) recipients.
So I want to encourage you, if nothing else, know that your children's passion and desire to play baseball is something that they can do without a competitive pitch. Every throw a kid makes today is a competitive pitch. They don't go outside, they don't have fun, they don't throw enough – but they're competing and maxing out too hard, too early, and that's why we're having these problems. So please, take care of those great future arms."
Baseball Hall of Fame induction speech, former Atlanta Brave pitcher John Smoltz
If an adult is present, then the sport is organised. If the kids are left to their own devices they play more, compete with each other and on their own terms.
Further reading :
Newsletter Sign-Up
Client Testimonials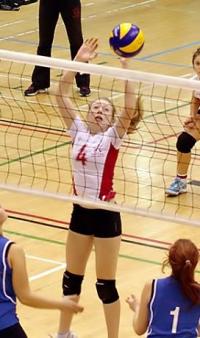 Helen Farr
The access to expert advice on training and coaching in the STS has been extremely beneficial when guiding Helen (15) through different stages of her physical development. Time is very precious and especially as busy parents of even busier teenagers, we need all the help we can get. As well as following the programme, it has been really useful to dip into certain topics as and when situations occur. Advice on how to prevent and counteract knee problems was certainly helpful when Helen started complaining that 'her knees were hurting' directly after competitions.
More
Upcoming Courses
Level 2 Strength and Conditioning Course – London – **2 PLACES LEFT**
04 Nov 2017
Level 2 Strength and Conditioning Course. DATE 4-5 Nov 2017 & 6-7 Jan 2018
Venue: London, W10 6RP.
Cost: £385 including materials and access to online resources. To book send a deposit of £100 here.
The deposit is non refundable. Once the full balance has been paid and your place confirmed a refund cannot be provided.