Main Menu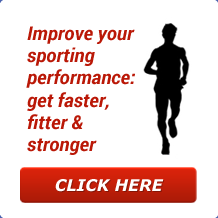 Latest Blog Entry
Why hiring an expert coach will save you time and moneyYoung athletes (and their parents) are overwhelmed with information from varying sources that is often conflicting. It is my job to help them navigate the maelstrom.Originally designed as a concept to deal with organising and displaying online information and layouts, information architecture could as easily be applied to coaching.
User login
Level 2 strength and conditioning course: 2 days left until booking deadline
There are 2 places left on this course. The booking deadline is this Thursday.
Don't miss out.
Newsletter Sign-Up
Client Testimonials

David Lloyd Tennis Academy
James is much liked and respected by all the players both because of his wide knowledge of tennis specific fitness and his ability to communicate the content.
More
Upcoming Courses
Level 1 Strength and Conditioning Course – Somerset
08 Oct 2016
Level 1 Strength and Conditioning Course – Somerset
Venue: Princess Royal Sports Complex, Wellington, Somerset. TA21 8NT
Assessment Day: Sunday 6 November 2016
Cost: £270 including materials and access to online resources. To book send a deposit of £100 here.