Main Menu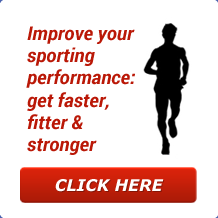 Latest Blog Entry
Here is a quote from John Jesse, in his "Wrestling Physical Conditioning Encyclopedia""The writer has consistently maintained over the years that very few, if any, athletes in the modern industrial culture, ever develop all -round body strength. Even those who accept the concept of progressive weight training overemphasize great strength development in the arms, shoulders and legs.
User login
Blog
Welcome to the Excelsior blog. It is a mix of current research and thoughts on Athlete and Coach Development, Strength and Conditioning and personal reflections.
Comments are welcome (please leave your name) and you can subscribe by clicking on the RSS feed.
Thanks for taking the time to read it.
James Marshall
Newsletter Sign-Up
Client Testimonials

Blundells School
James has a huge breath and depth of knowledge on fitness issues. He is able to implement this knowledge into a practical course both making the task of fitness and conditioning both different and interesting from other fitness training that most are familiar with. He understands the safety issues when dealing with young adults strength and conditioning programmes. Programmes he sets are tailored to the individual needs of the group. There was a huge amount of progress made with some of these individuals in terms of their understanding of fitness and their own fitness levels.
More
Upcoming Courses
Level 2 Strength and Conditioning Course – London – **2 PLACES LEFT**
04 Nov 2017
Level 2 Strength and Conditioning Course. DATE 4-5 Nov 2017 & 6-7 Jan 2018
Venue: London, W10 6RP.
Cost: £385 including materials and access to online resources. To book send a deposit of £100 here.
The deposit is non refundable. Once the full balance has been paid and your place confirmed a refund cannot be provided.