Main Menu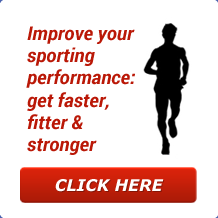 Latest Blog Entry
Book recommendations for sports coaches Summer is here and I have just returned from the GAIN conference in Houston where fellow sports coaches and bibliophiles shared book ideas and recommendations. Here are some of mine from this year, plus a full list of what I have read with a brief summary. Best coaching book I […]
User login
Blog
Welcome to the Excelsior blog. It is a mix of current research and thoughts on Athlete and Coach Development, Strength and Conditioning and personal reflections.
Comments are welcome (please leave your name) and you can subscribe by clicking on the RSS feed.
Thanks for taking the time to read it.
James Marshall
Newsletter Sign-Up
Client Testimonials
Dan James – Paralympian
During the build up to the Beijing Paralympics I was fortunate to be able to train with Excelsior. During this time James delivered a specific eleven month training block to me starting from base fitness up to more complex circuits and exercises. James would always take part in our sessions and this really helped motivate me, as we would push each other to achieve during the sessions. James was flexible around my shift work and would always answer any questions I had, however daft they sounded!
More
Upcoming Courses
Level 1 Strength and Conditioning Course – Horsham, Sussex
14 Oct 2017
Level 1 Strength and Conditioning Course – Horsham. 14th -15th October 2017 Venue: Christ's Hospital, Horsham, W. Sussex, RH13 0LA. Assessment Day: Sunday 3rd December 2017. Cost: £280 including materials and access to online resources. To book send a deposit of £100 here. The deposit is non refundable.  Once the full balance has been paid and your place […]