Main Menu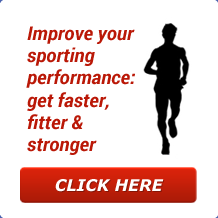 Latest Blog Entry
Here is a quote from John Jesse, in his "Wrestling Physical Conditioning Encyclopedia""The writer has consistently maintained over the years that very few, if any, athletes in the modern industrial culture, ever develop all -round body strength. Even those who accept the concept of progressive weight training overemphasize great strength development in the arms, shoulders and legs.
User login
Summer – Time for reflection?
I use the term "summer" loosely.
You are training for a race, you get to race day, you get it done, you go out for a recovery run the next day. You think about when your next race is going to be, and then you start training for that.
At what point do you think about how you could improve or change things? You may think about it on the drive home from the event, or during your recovery run. But, if you get home and then your kids jump up and down on you, or you have a meeting at work to prepare for, then you may not think at all about the performance. Then you get back in to the same habits and your performance may or may not improve.
Reflective practice is the art of looking at what went right and wrong in your sporting performance and then putting a plan into place to improve things.
This can be as formal or informal as you like, but here are some suggestions to help make it effective for you:
Put aside some time for when you are going to reflect: it could be the drive home, the recovery run the next day, immediately after the warm down and meal, or a week later when your are not caught up in the emotion of the performance. Make this a regular occurrence- after every event, definitely, but also at the end of every training block, or even after every session.
How are you going to remember it? Having a training diary or journal helps, where you write some thoughts down and some ideas. You might want to use the audio notebook on your phone, or even to draw a picture or diagram of things to improve. The important thing is what works for you- and then don't hide it in a drawer.
Think about what went right, what went wrong, how did you feel, how did you act, what can you change, what can others do to help you ( without absolving responsibility for your own actions).
Reading journals and books, watching other performers from your sport, video analysis of your self are other ways of reflecting on your practice- then think about how it applies to your own training and competing.
Involve other people in the process; it might be your Coach, your team mates, other runners, a friend, or your partner. It is useful to get different perspectives on things from within the sport, and also from outside your own sport. By involving other people, you are more likely to stick to the plans and outcomes that you discuss.
Once you get used to the idea of reflective practice, and get in the habit, you can make it more effective by asking more specific questions and then concentrating on specific areas to improve. This can change from race to race, so on one race it might be "how can I improve my warm up?" on the next it might be "How can I ensure that I can kick for the finish line after 9km?"
The alternative is to carry on doing the same things, and just hope that things might improve.
Good luck.
Newsletter Sign-Up
Client Testimonials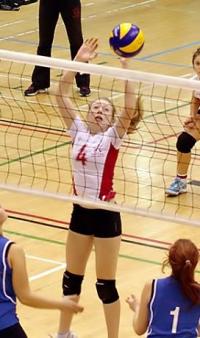 Helen Farr
The access to expert advice on training and coaching in the STS has been extremely beneficial when guiding Helen (15) through different stages of her physical development. Time is very precious and especially as busy parents of even busier teenagers, we need all the help we can get. As well as following the programme, it has been really useful to dip into certain topics as and when situations occur. Advice on how to prevent and counteract knee problems was certainly helpful when Helen started complaining that 'her knees were hurting' directly after competitions.
More
Upcoming Courses
Level 2 Strength and Conditioning Course – London – **2 PLACES LEFT**
04 Nov 2017
Level 2 Strength and Conditioning Course. DATE 4-5 Nov 2017 & 6-7 Jan 2018
Venue: London, W10 6RP.
Cost: £385 including materials and access to online resources. To book send a deposit of £100 here.
The deposit is non refundable. Once the full balance has been paid and your place confirmed a refund cannot be provided.