Main Menu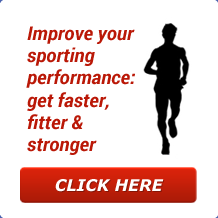 Latest Blog Entry
Educational Gymnastics in Britain A popular conception of gymnastics today is of young girls in sparkly leotards with hair kept up in tightly bound buns.  This is a relatively new concept, with gymnastics originally being an all-male outdoor pursuit. Gymnastics has originated from several different sources, but all had the underlying principle of healthy movement. […]
User login
Athletic Development CPD workshop
Athletic Development CPD workshop
Exclusive CPD opportunity for sports coaches, physiotherapists and p.e. teachers who have attended one of our previous courses.
Following feedback from attendees of our recent courses, we have designed this workshop to help you implement practices the next day at your club or school. The workshop will be mostly practical with an explanation of the theory underpinning the latest developments.
It is designed as a "stand alone" workshop building on the work you have done previously with us. It will give you an opportunity to mix with other coaches and share ideas and solutions to common problems you may face.
The main topics will be a mixture of Practical, latest theory and discussion.
Dynamic systems approach to coaching and decision making within team sports.
Basic gymnastics for sports coaches.
Fitness testing: summative versus formative.
Booking deadline is June 1st, invitation only. Please pay £40 to book your place.
Course attendees are allowed to invite one professional colleague to come with them.
Venue: Princess Royal Sports Complex, Wellington, Somerset.
Sunday 25 June. Time 1000-1600.
Newsletter Sign-Up
Client Testimonials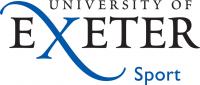 University of Exeter
James has been our lead strength and conditioning coach for the Talented Athlete Scholarship Scheme (TASS) at the University of Exeter since the scheme's inception. His attitude, professionalism and above all his drive and desire to help each sportsman and woman develop and reach their potential is exactly what we require. James shows a real interest in each of his athletes and helps them to aspire to be as good as they can and ensures that no goals are unattainable.
More
Upcoming Courses
Teenage movement seminar: Willand
10 Apr 2018
Your future success starts here Are you an active teenager who wants to get a bit fitter? Feel like you get overlooked by school teams? Do you want to learn how to become more agile and faster? Do you want specific advice on how you can balance study and becoming more active? Do you want […]