Main Menu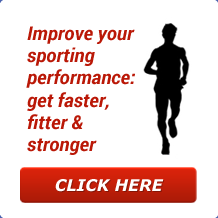 Latest Blog Entry
Educational Gymnastics in Britain A popular conception of gymnastics today is of young girls in sparkly leotards with hair kept up in tightly bound buns.  This is a relatively new concept, with gymnastics originally being an all-male outdoor pursuit. Gymnastics has originated from several different sources, but all had the underlying principle of healthy movement. […]
User login
Athletic Development CPD workshop
Athletic Development CPD workshop
Exclusive CPD opportunity for sports coaches, physiotherapists and p.e. teachers who have attended one of our previous courses.
Following feedback from attendees of our recent courses, we have designed this workshop to help you implement practices the next day at your club or school. The workshop will be mostly practical with an explanation of the theory underpinning the latest developments.
It is designed as a "stand alone" workshop building on the work you have done previously with us. It will give you an opportunity to mix with other coaches and share ideas and solutions to common problems you may face.
The main topics will be a mixture of Practical, latest theory and discussion.
Dynamic systems approach to coaching and decision making within team sports.
Basic gymnastics for sports coaches.
Fitness testing: summative versus formative.
Booking deadline is June 1st, invitation only. Please pay £40 to book your place.
Course attendees are allowed to invite one professional colleague to come with them.
Venue: Princess Royal Sports Complex, Wellington, Somerset.
Sunday 25 June. Time 1000-1600.
Newsletter Sign-Up
Client Testimonials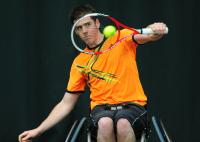 Josh Steels: wheelchair tennis
I started working with James 3 years ago via the TASS programme. When James first met me, physically I was nowhere the best I could be. Since working with James I have seen vast improvements in my fitness and strength which has been put into great use on court.Each session is worked around making sure I am able to get the best quality training as well as catering for my chronic pain and fatigue levels. On top of this James has always been happy to meet at facilities that are best for myself meaning I could fit training sessions in on route to tournaments or camps.
More
Upcoming Courses