Main Menu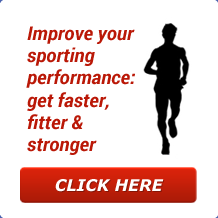 Latest Blog Entry
"Why wait for a disaster to have a really open and frank conversation?" Wade Gilbert asked this at the GAIN conference in his presentation on reflection and debriefs for coaches. (This was two days after the Grenfell tower disaster where many people were asking the same thing). Wade said that systematic reflection could be the […]
User login
Athletic Development CPD workshop
Athletic Development CPD workshop
Exclusive CPD opportunity for sports coaches, physiotherapists and p.e. teachers who have attended one of our previous courses.
Following feedback from attendees of our recent courses, we have designed this workshop to help you implement practices the next day at your club or school. The workshop will be mostly practical with an explanation of the theory underpinning the latest developments.
It is designed as a "stand alone" workshop building on the work you have done previously with us. It will give you an opportunity to mix with other coaches and share ideas and solutions to common problems you may face.
The main topics will be a mixture of Practical, latest theory and discussion.
Dynamic systems approach to coaching and decision making within team sports.
Basic gymnastics for sports coaches.
Fitness testing: summative versus formative.
Booking deadline is June 1st, invitation only. Please pay £40 to book your place.
Course attendees are allowed to invite one professional colleague to come with them.
Venue: Princess Royal Sports Complex, Wellington, Somerset.
Sunday 25 June. Time 1000-1600.
Newsletter Sign-Up
Client Testimonials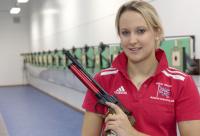 Louise Helyer – Modern Pentathlete, Commonwealth Games Silver Medallist Epee
I have been working with James since September 2009, with a history of becoming injured in winter months our main goal was to over come this and help my core/hip area to become more stable thus enabling me to run at my full potential. Not only have I made it through the winter months without gaining the usual knee injuries I have also improved my performance to currently become one of the top ranked athletes.
More
Upcoming Courses
Level 1 Strength and Conditioning Course – London – **NEW DATE**
19 Aug 2017
Level 1 Strength and Conditioning Course – Kensington, London. 19-20 August 2017. Venue: Westway Sport & Fitness Centre, 1 Crowthorne Rd, London W10 6RP Asessment Day – Sunday 1 October 2017. Cost: £280 including materials and access to online resources. To book send a deposit of £100 here. The deposit is non refundable.  Once the full balance has been paid and […]