Main Menu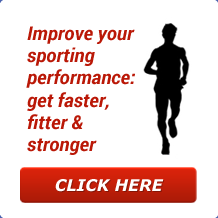 Latest Blog Entry
Intro   Getting ill sucks! We've all been there, tucked up in bed shivering and feeling sorry for ourselves. Here is my guide to avoiding the flu. Nobody enjoys being ill and it can have a terrible effect on an athlete's fitness, training and performance. Not only does having a blocked nose reduce performance, it […]
User login
Athletic Development CPD workshop
Athletic Development CPD workshop
Exclusive CPD opportunity for sports coaches, physiotherapists and p.e. teachers who have attended one of our previous courses.
Following feedback from attendees of our recent courses, we have designed this workshop to help you implement practices the next day at your club or school. The workshop will be mostly practical with an explanation of the theory underpinning the latest developments.
It is designed as a "stand alone" workshop building on the work you have done previously with us. It will give you an opportunity to mix with other coaches and share ideas and solutions to common problems you may face.
The main topics will be a mixture of Practical, latest theory and discussion.
Dynamic systems approach to coaching and decision making within team sports.
Basic gymnastics for sports coaches.
Fitness testing: summative versus formative.
Booking deadline is June 1st, invitation only. Please pay £40 to book your place.
Course attendees are allowed to invite one professional colleague to come with them.
Venue: Princess Royal Sports Complex, Wellington, Somerset.
Sunday 25 June. Time 1000-1600.
Newsletter Sign-Up
Client Testimonials

Millfield School
For the past 2 years, as Head of Athletic Development, James has made a significant contribution to the development and understanding of athletic development among our sports programmes. With knowledge and passion, he has continually championed best practise in relation to the athletic development of young athletes, and been unstinting in the rigour of its delivery. As a coach, James has made a direct contribution to the development of several prominent individuals, as well as more broadly to our squads.
More
Upcoming Courses
Educational Gymnastics: 23rd November, Devon.
23 Nov 2017
Educational Gymnastics Children today are physically illiterate. The massive reduction in time spent in free play has led to a generation of people who have yet to experience the joy of movement. Formal gymnastics (as seen at the Olympics) requires the child to strive to perform very specific skills. The end product of the skill […]