Main Menu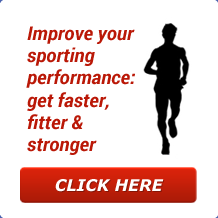 Latest Blog Entry
The benefits of dumbbell training by Istvan JavorekDumbbell training is generally safe.Does not need a large practice area.Is easy to teach (compared to barbell lifts).Can be done simultaneously and very efficiently with a large number of athletes.Is dynamic with a large range of motion (actually the range of motion is unlimited).A large range of
User login
Speed Training for Sports Coaches: Paddington, London
One day speed seminar for sports coaches
This one day seminar will help you understand basic speed training principles and give you practical coaching ideas that you can implement with your sports team and players.
Athletic Development Coach James Marshall will introduce coaches to fundamental movements and exercises that will translate from track to field/court sports. This will include creating a rich learning environment for the players.
Suitable for sports coaches who wish to make their teams faster.
Schedule
0900-0920 Introduction
0920-1000 Theory of running fast
1000-1200 Practical application: Posture, strength and co-ordination in top speed running.
1200-1300 Lunch and discussion
1300-1330 Theory of change of direction fast
1330-1400 Coaching theory of skill acquisition and applying within team environment.
1400-1530 Practical application of changing direction at speed, including decision making in team sports
1530-1600 Summary and discussion
Each practical session will give coaches an opportunity to try coaching what they are learning under observation and receive feedback that they can use immediately.
Time: 0900-1600
Cost £50.
Venue: Everyone Active, Paddington Recreation Ground
Randolph Avenue, W9 1PD
The nearest tube station is Maida Vale (Bakerloo Line)
About the coach
James Marshall is the Head Coach of Excelsior Athletic Development Club in Devon. He coaches sprints and jumps with young athletes. He has worked with England Rugby, Great Britain Rugby League, Exeter Chiefs and many individual athletes as part of TASS and the Sport England "South West Talent" project.
He has spent the last 10 years refining speed training drills and practices with team sports players that transfer to their performance on the pitch.
He is the author of ebooks "Run Faster" and "Jump Higher" and many articles for "Peak Performance" magazine.
Newsletter Sign-Up
Client Testimonials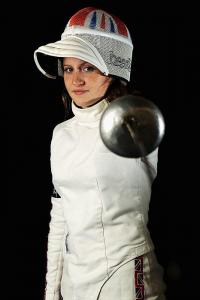 Jenny McGeever
James has been my strength and conditioning coach since June 2009 and during this time he has provided me with constant support and helped me develop as an athlete, from Under 17 international level to senior international. He is currently helping me with my transition from fencer to Modern Pentathlete.
More
Upcoming Courses