Main Menu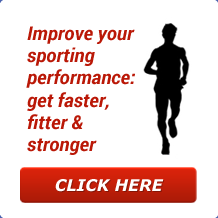 Latest Blog Entry
How Strong is Strong Enough?This is a current "Hot topic" in the UK and Australia. "How much strength training should I do?" is a question I am often asked, or more likely "Why should I lift weights?"Our regular readers and athletes will know the approach we take working on all aspects of the Strength Spectrum, but in different degrees according to age, stage and sport.
User login
Courses
CPD for coaches and teachers
We are happy to run courses for your club or school. This can be specific workshops for your athletes, or as part of a CPD programme for your staff and sports coaches.
P.E. Teachers or personal trainers who are looking to gain additional qualifications would also benefit (read here for tips).
We deliver courses that lead to Level 1, Level 2 and Level 3 strength and conditioning qualifications.
These are part of the National Framework of Qualifications, from 1st4sport. The level 1, level 2 and level 3 Strength and Conditioning courses accredit 16 REPS points for your CPD.
Please contact us to discuss details.
Once you have attended an S&C course you will get access to the Private online resources. These are updated monthly to allow you to continue to learn and develop your coaching practice.
Part of the recommended reading list is Training Young Athletes buy it here .
---
Level 1 Strength and Conditioning Course – Somerset 1 place left
18 Feb 2017
Level 1 Strength and Conditioning Course – Somerset
Venue: Princess Royal Sports Complex, Wellington, Somerset. TA21 8NT
Assessment Day: Sunday 19 March 2017
Cost: £270 including materials and access to online resources. To book send a deposit of £100 here.
---
Level 1 Strength and Conditioning Course – London – FULLY BOOKED.
01 Apr 2017
Level 1 Strength and Conditioning Course – Kensington, London. 1-2 April 2016. Venue: Westway Sport +  Fitness Centre, 1 Crowthorne Rd, London W10 6RP Asessment Day: Sunday 23rd April 2016. Cost: £270 including materials and access to online resources. To book send a deposit of £100 here. The deposit is non refundable.  Once the full balance has been paid and […]
---
Educational Gymnastics: Coming soon
28 Apr 2017
Educational Gymnastics Children today are physically illiterate. The massive reduction in time spent in free play has led to a generation of people who have yet to experience the joy of movement. Formal gymnastics (as seen at the Olympics) requires the child to strive to perform very specific skills. The end product of the skill […]
---
Newsletter Sign-Up
Client Testimonials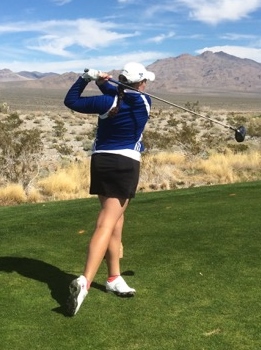 Jess Bradley: European Tour Golfer
I first worked with James in Devon Golf's High Performance Group when I was 16. His attitude and enthusiasm towards training was the main reason I approached him whilst I was studying in the U.S.A to train with him again. He makes our sessions tough but enjoyable. He […]
More
Upcoming Courses