Main Menu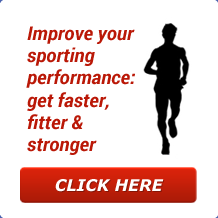 Latest Blog Entry
Summer Training and the Olympics Here is an overview of what is happening at Excelsior Athletic Development Club over the next 2 months, including news of 4 athletes I have coached who are competing in the Olympics. I have included links to timetables to when to watch our 3 main sports on TV. Athletics Training continues every […]
User login
Courses
CPD for coaches and teachers
We are happy to run courses for your club or school. This can be specific workshops for your athletes, or as part of a CPD programme for your staff and sports coaches.
P.E. Teachers or personal trainers who are looking to gain additional qualifications would also benefit (read here for tips).
We deliver courses that lead to Level 1, Level 2 and Level 3 strength and conditioning qualifications.
These are part of the National Framework of Qualifications, from 1st4sport. The level 1, level 2 and level 3 Strength and Conditioning courses accredit 16 REPS points for your CPD.
Please contact us to discuss details.
Once you have attended an S&C course you will get access to the Private online resources. These are updated monthly to allow you to continue to learn and develop your coaching practice.
Part of the recommended reading list is Training Young Athletes buy it here .
---
Level 1 Strength and Conditioning Course – Horsham
15 Oct 2016
Level 1 Strength and Conditioning Course
Venue: Christ's Hospital, W. Sussex, RH13 0LA.
Cost: £270 including materials and access to online resources. To book send a deposit of £100 here.
---
Newsletter Sign-Up
Client Testimonials
Dan James – Paralympian
During the build up to the Beijing Paralympics I was fortunate to be able to train with Excelsior. During this time James delivered a specific eleven month training block to me starting from base fitness up to more complex circuits and exercises. James would always take part in our sessions and this really helped motivate me, as we would push each other to achieve during the sessions. James was flexible around my shift work and would always answer any questions I had, however daft they sounded!
More
Upcoming Courses