Main Menu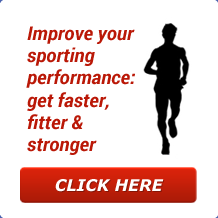 Latest Blog Entry
Intro   Getting ill sucks! We've all been there, tucked up in bed shivering and feeling sorry for ourselves. Here is my guide to avoiding the flu. Nobody enjoys being ill and it can have a terrible effect on an athlete's fitness, training and performance. Not only does having a blocked nose reduce performance, it […]
User login
Gymnastics Club
Excelsior ADC Gymnastics
"I think gymnastics laid the best foundation I could have developed for any sport". Mark Schultz, Olympic Gold Medallist, World Champion wrestler.
We are a recreational club offering gymnastics for children in the Willand, Cullompton and Uffculme area of Devon as well as Wellington, Somerset.
If you are interested in becoming a member, please contact James Marshall. Places will be limited to 16 per class.
Timetable resumes September  2017.
Spaces available in Willand and Wellington (prices at bottom of page).
Willand:
Tuesdays in school term time at Village Hall (starts September 5th ends December 5th, no session 24th October in Half Term)
16:00 -17:00 for KS1 children in years 1-2,3.
17:00-18:00 for children in years 3-7
FreeG 1800-1915 years 5-10 (none on Sep 12th, October 10th, Nov 14th,Dec 5th due to Bingo!)
Wednesdays at Court Fields School, Wellington, Somerset from September 13th)
1530:1630 FreeG (yr 7+)
1630:1730 General Gymnastics (Primary School, years 1-6).
Why gymnastics?
Most people don't know it, but gymnastics isn't just one sport. It's a whole range of different types (or 'disciplines', as you'll often hear them called).
The best gymnasts move with incredible strength, control and flexibility. Which means they can perform amazing jumps, tricks, balances and holds.
Is it easy to learn?

You probably already do some basic moves at the moment. Whether that's bouncing on a trampoline, doing cartwheels, hanging from bars or stretching. Of course, there's a lot more to it than that. But if you decide to learn, you'll be supported every step of the way by expert coaches.
 What is FreeStyle Gymnastics (FreeG).
We offer FreeG at both our Wellington and Willand venues. It is especially popular with teenage boys, but many girls prefer it to formal gymnastics. This video shows some of our freestylers in action at a recent camp:
Excelsior and British Gymnastics
Our club is a member of British Gymnastics (BG). This means we provide a safe, friendly environment with professional coaches to help you learn.
BG insists on the highest standard of coach education and the safest environment for all our gymnastics activities.
You don't have to be a member of our club or BG before arrive for your first session, but if you decide gymnastics is for you there's an opportunity for you to become a member of our club and BG.
Coaches
Sessions are run by James Marshall, who is a Level 2 coach in general gymnastics.
Alongside Laura Lane,  Tom Trowbridge, Megan Flloyd, Cherie Chambers and Tom Hardy who are volunteer helpers.
Costs
You can try the classes out for £4 per session, up to two sessions. If you then decide that it is for you, you can join the club which is £22 per year and everyone renews on October 1st (BG rule, not ours!)
Autumn term cost is £48 for one hour each week for dates above.
FreeG in Willand  
Autumn term cost is £36. If you child does normal gym plus FreeG, then they can do that for £80 total.
Newsletter Sign-Up
Client Testimonials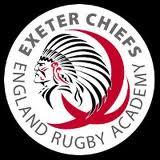 Exeter Chiefs Rugby Academy
James was in sole charge of fitness related matters, organising and implementing training programmes... also provided players with mentoring and advice on nutritional needs. He varied the programmes and was keen to keep ideas fresh and designed activities suitable to help young rugby player's progress. James was keen to put time into the thought process of his ideas and carry out to a very high standard.
More
Upcoming Courses
Educational Gymnastics: 23rd November, Devon.
23 Nov 2017
Educational Gymnastics Children today are physically illiterate. The massive reduction in time spent in free play has led to a generation of people who have yet to experience the joy of movement. Formal gymnastics (as seen at the Olympics) requires the child to strive to perform very specific skills. The end product of the skill […]