Main Menu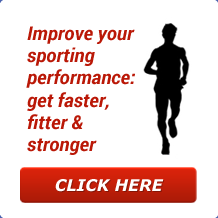 Latest Blog Entry
When looking to improve speed and agility we first need to look at what areas contribute towards them. Other than technique which is essential we can also work on:force production movement efficiency decision making
User login
Weightlifting Club
Excelsior ADC Weightlifting
Welcome to the Weightlifting club page. We run sessions twice a week in Willand, Devon. Each session is coached and linked over 6-7 weeks.
In order to attend you need to be 13 years or older and injury free. You will get professionally coached and shown how to lift safely.
The sessions are coached by James Marshall, author of Get Stronger. James is NSCA certified, UKSCA accredited and is a level 2 Weightlifting coach. He tutors level 1-3 Strength and conditioning coaching courses as well as Level 1 and 2 Coaching Weightlifting courses.
Excelsior ADC is affiliated to British Weightlifting.
June -August 2017 New adult sessions 
Thanks to our Sport England funding we will be running beginner Ladies sessions on Monday afternoons at 1330-1430 and Friday mornings at 0930-1030 from 5th June to 21st July in addition to our evening sessions.
Cost will be £12 for the 6 weeks, payable after an initial "taster" session, and will include a "Love to Lift" t-shirt. Places limited, so please book.
April- May 2017 
We shall hold 2 Open sessions on Monday 3rd April and Monday 10th April in the Easter Holidays for those who wish to try out weightlifting for the first time. These will be £4 per session and contact James to book in advance.
Mondays 1800-1900 and 1900-2000 (24th April -22nd May Inclusive).
Wednesdays 1800-1900 (19th April to  24th May inclusive)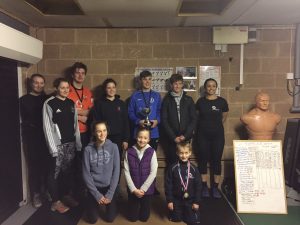 £20 to train on Mondays or £24to train on Wednesdays. Please pay in advance online.
The format will include:
Physical preparation: structural integrity.
Technical coaching on the main lifts (Commonly known as Olympic lifts) including, cleans, snatch, spilt snatch and derivatives.
Nutrition and lifestyle advice.
Female weightlifting:
Weightlifting is one of the fastest growing sports for women in the UK.
Other female lifters will be there to help and encourage you.
Here are 4 of our female lifters describing why they like what they do:
Here is Excelsior ADC member, goalkeeper Dan James doing a power clean and push jerk. 
Please contact James Marshall to register your interest. Places are limited to 6 per session.
Our base is in Willand, Cullompton,Devon, Ex15 2RN. This is only 15 minutes from Tiverton and Wellington in Somerset, only 25 minutes from Honiton, Exeter and Taunton in Somerset.
In the mean time, read these for inspiration
or watch this video from British Weightlifting
Newsletter Sign-Up
Client Testimonials
Sean Clifford- Point Guard
I feel that training with South West Talent and James Marshall has been the best thing I've done for my basketball career so far. It has greatly improved my overall athleticism which has been a real benefit to me when on court. More importantly, however, the training has enabled me to continue playing whilst suffering from a back injury which has caused me real problems over a number of years. It has made huge improvements more recently and I am confident that I will be in good shape to play this coming season.
More
Upcoming Courses
Athletic Development CPD workshop
25 Jun 2017
Athletic Development CPD workshop Exclusive CPD opportunity for sports coaches, physiotherapists and p.e. teachers who have attended one of our previous courses. Following feedback from attendees of our recent courses, we have designed this workshop to help you implement practices the next day at your club or school. The workshop will be mostly practical with an […]