Main Menu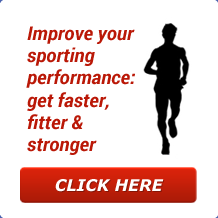 Latest Blog Entry
Here is a quote from John Jesse, in his "Wrestling Physical Conditioning Encyclopedia""The writer has consistently maintained over the years that very few, if any, athletes in the modern industrial culture, ever develop all -round body strength. Even those who accept the concept of progressive weight training overemphasize great strength development in the arms, shoulders and legs.
User login
Excelsior Sports Training System: Faster, Fitter, Stronger
Expert Fitness Coaching for your Teenager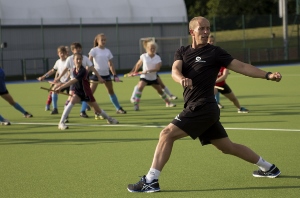 Teenagers want to be be faster, fitter, stronger, but knowing how to train safely and effectively to achieve optimal performance whilst reducing the risk of injury or burn-out is key.
I've spent my career training teenagers for optimal performance in their chosen sport.
"James is a fantastic strength and conditioning coach, I would definitely recommend Excelsior to any athlete looking to improve themselves. There is no doubt that James can help any athlete achieve the best that they can be." Dom Hinchcliffe, basketball player.
Who is it for?
Players of all sports who are balancing school or college with one or more sports practices and matches. Players who are keen to improve their own fitness and want a safe and effective way of getting results. Players who have limited time in the day and week and need sessions that are easy to fit in.
What does your teenager get?
Weekly modules that contain exercise videos with detailed instruction on how to perform exercises correctly. Handouts with information on session plans, nutrition and structuring your training. Audio podcasts that explain the week's module and give advice on how to fit it all in.
What will your teenager  learn?
Following the course your teenager will be able to:
Prepare effectively for training and for competition through specific warm ups and mental strategies.
Plan weekly and daily nutrition intake that fits around training and studying.
Train safely in the gym starting with body weight exercises, progressing to dumbbells and then barbells over the year.
Run faster because they have improved their technique and their body is more efficient.
Train more in their sport because their body and mind are stronger and their training is well balanced.
Buy now for just £12 a month: click button below.

"As well as following the programme, it has been really useful to dip into certain topics as and when situations occur. Advice on how to prevent and counteract knee problems was certainly helpful when Helen started complaining that 'her knees were hurting' directly after competitions. There is so much information, in a range of different media formats, its keeps you interested and motivated." Christine Farr, mother of Helen (15, pictured right).
Need more proof? This video has some highlights and feedback from athletes and coaches on how it has helped them train effectively.

This content is restricted to site members. If you are an existing user, please log in. New users may register below.
Newsletter Sign-Up
Client Testimonials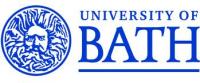 Bath University
"James worked with the Exeter and Taunton based Southwest Talent Centre scholarship athletes. He is deeply knowledgeable about strength and conditioning and has excelled at working with young athletes. His sessions are challenging and fun and he has succeeded in blending a group of athletes from a diverse range of sports into a cohesive training group.
More
Upcoming Courses
Level 2 Strength and Conditioning Course – London – **2 PLACES LEFT**
04 Nov 2017
Level 2 Strength and Conditioning Course. DATE 4-5 Nov 2017 & 6-7 Jan 2018
Venue: London, W10 6RP.
Cost: £385 including materials and access to online resources. To book send a deposit of £100 here.
The deposit is non refundable. Once the full balance has been paid and your place confirmed a refund cannot be provided.