Main Menu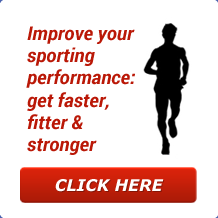 Latest Blog Entry
"Why wait for a disaster to have a really open and frank conversation?" Wade Gilbert asked this at the GAIN conference in his presentation on reflection and debriefs for coaches. (This was two days after the Grenfell tower disaster where many people were asking the same thing). Wade said that systematic reflection could be the […]
User login
The Cubicle worker's guide to fitness
The cubicle workers guide to fitness is a useful book for those who work in an office and are looking to get fit. How to exercise at home with no equipment.
Contains video links to 2 circuits.
You might also like our "How do I start training?" blog
Newsletter Sign-Up
Client Testimonials
Dan James – Paralympian
During the build up to the Beijing Paralympics I was fortunate to be able to train with Excelsior. During this time James delivered a specific eleven month training block to me starting from base fitness up to more complex circuits and exercises. James would always take part in our sessions and this really helped motivate me, as we would push each other to achieve during the sessions. James was flexible around my shift work and would always answer any questions I had, however daft they sounded!
More
Upcoming Courses
Level 1 Strength and Conditioning Course – London – **NEW DATE**
19 Aug 2017
Level 1 Strength and Conditioning Course – Kensington, London. 19-20 August 2017. Venue: Westway Sport & Fitness Centre, 1 Crowthorne Rd, London W10 6RP Asessment Day – Sunday 1 October 2017. Cost: £280 including materials and access to online resources. To book send a deposit of £100 here. The deposit is non refundable.  Once the full balance has been paid and […]