Main Menu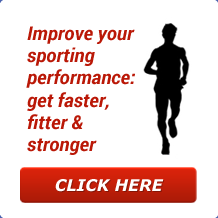 Latest Blog Entry
What is Physical Literacy? Physical Literacy is a term gaining currency to help promote the need for children to be given the opportunities to move. Physical education has been squeezed out of the school curriculum, competitive sports have taken over and many children are disheartened and therefore disengaged. "Partly through lack of sufficient activity some children […]
User login
Strength and conditioning
Strength and Conditioning Coaching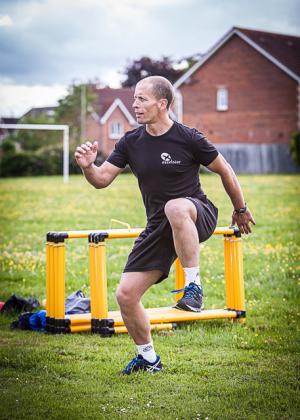 James Marshall has been helping people achieve their fitness goals for more than 25 years. He helped recreational athletes prior to working with Professional sports teams (London Welsh RFC, Exeter Chiefs) and National Governing Bodies (England Golf, England Rugby).
If you have an idea about what you would like to achieve in your sport, James will be happy to help you on your way, no matter what level you are currently playing at.
Strength and Conditioning Coaching (Sometimes abbreviated to S&C ) is a term imported from the USA which means helping athletes get ready for their sport.
James has been a Certified Strength and Conditioning Specialist since 2003 and has been Accredited with the UKSCA since 2007. Before that, he just got people fit!
James uses his own extensive experience alongside evidence based practice to ensure that every athlete improves.
If you want to get stronger, run faster or jump higher, then you can sign up to one of those programmes.
We are based near the Somerset \ Devon border if you want individual coaching or a personal training programme. They are designed for sports people of any standard who wish to improve.
If you are a young athlete you have even more options as we offer weekly sessions in Wellington and Willand. You can book onto one of our Sports performance Workshops  and sample 4 hours of our coaching.
photo ©LovegroveDesign&Photography
S&C coaching in Willand, Cullompton, Devon.
Newsletter Sign-Up
Client Testimonials
Sean Clifford- Point Guard
I feel that training with South West Talent and James Marshall has been the best thing I've done for my basketball career so far. It has greatly improved my overall athleticism which has been a real benefit to me when on court. More importantly, however, the training has enabled me to continue playing whilst suffering from a back injury which has caused me real problems over a number of years. It has made huge improvements more recently and I am confident that I will be in good shape to play this coming season.
More
Upcoming Courses