Main Menu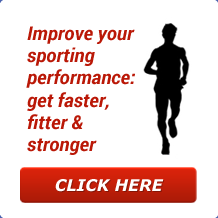 Latest Blog Entry
Intro   Getting ill sucks! We've all been there, tucked up in bed shivering and feeling sorry for ourselves. Here is my guide to avoiding the flu. Nobody enjoys being ill and it can have a terrible effect on an athlete's fitness, training and performance. Not only does having a blocked nose reduce performance, it […]
User login
Dynamic warm up for hamstrings
Why you shouldn't shoo chickens in the warm up.
Read more on Dynamic warm ups
Newsletter Sign-Up
Client Testimonials
Dan James – Paralympian
During the build up to the Beijing Paralympics I was fortunate to be able to train with Excelsior. During this time James delivered a specific eleven month training block to me starting from base fitness up to more complex circuits and exercises. James would always take part in our sessions and this really helped motivate me, as we would push each other to achieve during the sessions. James was flexible around my shift work and would always answer any questions I had, however daft they sounded!
More
Upcoming Courses
Educational Gymnastics: 23rd November, Devon.
23 Nov 2017
Educational Gymnastics Children today are physically illiterate. The massive reduction in time spent in free play has led to a generation of people who have yet to experience the joy of movement. Formal gymnastics (as seen at the Olympics) requires the child to strive to perform very specific skills. The end product of the skill […]