Main Menu
Latest Blog Entry
How to prevent overtraining in young athletesOvertraining is common in young athletes due to the high demand put on them by schools and sports teams. Schools will get talented young athletes to compete in as many sports as possible and these same athletes will also train outside of school for a team they play for in one or more sports.An example week in the life of a young athlete –Monday – P.E., School netball trainingTuesday – School hockey training, Team netball training
User login
5 Tenets of Sports Injury Rehabilitation
Movement is the foundation of sports injury rehabilitation
Dr Grace Golden gave an insightful presentation on returning to sporting activity at GAIN 2018. I liked her systematic approach which was well illustrated with video examples. She also had a large amount of creativity and fun involved in her rehabilitation sessions.
Coaching the injured athlete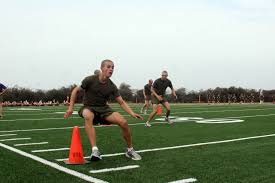 Grace "coaches" the rehab sessions, which is different from the experiences of many athletes who are returning from injury. Grace understands the need for skill development and fun in the rehab process. She often works on the sidelines with teams and integrates the rehab with the sport training. This is very important for athlete morale (it also helps remind the coach that the athlete is still alive and kicking).
Communicating between members of staff is also important. The rehabilitation world uses inconsistent language when working with injured athletes:
Return to activity.
Return to sport.
Return to play.
Return to competition.
What are we trying to do? All of the above are different in intensity, but athletes are often told to "rest for 4 weeks" by a medical professional. There is a difference between graded exercise progressions and competing in a regional tournament.
Tenet 1 Start simply
Practise and evaluate locomotor skills in isolation.  This means training in single planes and one direction of movement at the start. Work on the fundamentals before athlete specific and specialised movements.
"Criterion based rehab" may be a better method than "timeline" based rehab. Grace uses the single leg squat (SLS) as one criterion.  One target is to do 70 sls in a 2 minute span, ideally with a 90degree knee angle, but 70-90 degrees is acceptable. The athlete rests for 2 minutes then repeats, building up to 3 sets total.
This prepares the athlete for 2 minutes of running or jogging better than "rest". Having objective criteria improves understanding between athletes, medical staff and coaches.
Can your athletes do 70 single leg squats in 2 minutes when healthy? Are they fit to play now?
Tenet 2 Common agility tests should not serve as the primary training stimulus or pathway to progression
Whilst agility tests like the Illinois agility test, the 3 cone test, or the T-test may have a place in training, they are very simplistic. This means they are quickly learned and the stimulus is redundant after a few attempts.
Better to think of a variety of exercises using different stimuli. This includes decision making in a controlled fashion.
Tenet 3 The order we combine locomotor skills influences acceleration or deceleration exposure
The injured body part is loaded more in deceleration activities than acceleration, Grace trains acceleration early or first and then adds deceleration.
(See Damaging nature of decelerations)
Tenet 4 Add discrete skills in transitions for directional and plane changes
(as long as they have been trained previously).
Grace broke this into 4 different phases:
Continuous direction and continuous speed.
Continuous direction and multiple planes.
Multiple directions and multiple planes.
Multiple directions and continuous planes (cutting progressions).
Tenet 5 Be mindful of how what you are doing today is preparing the athlete for what they need later
Or, "start with the end in mind". The goal of rehabilitating injured sports people is very different from rehabilitating the normal population. Jogging on a treadmill pain free could be a successful outcome for Joe Public.  That is nowhere near enough for a field/court team sport person, so the rehab process needs to be structured along different lines.
Summary
I have barely touched the surface of Grace's presentation on sports injury rehabilitation. Her presentation was rich with detailed examples of the exercises she uses. Most important for me was how she integrates the work with the coaching staff. It is all too easy to rehabilitate in a clinic room that doubles as a bunker.
Further reading:
Client Testimonials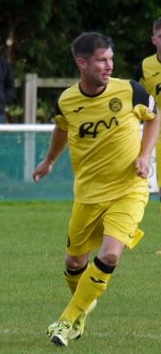 Scott Rogers: Footballer
I ruptured my ACL back in August 2015 playing football for Tiverton Town FC. Not only have I just returned to play again less than a year later with my knee feeling as good as it did prior to my injury,  but my my body in the whole feels like it was 10 years ago […]
More
Upcoming Courses