Main Menu
Latest Blog Entry
Excelsior AD Club newsletter March 2019 We have had so much happen in the last month, and exciting things happening in the run up to Easter, it is best to keep them all in one place. So here you go. 6 members complete their Athletic Development Coaching Course Archie, Daisy, Flora, Jakin, Rebecca and Stephanie […]
User login
Are you a puzzle builder or a quilt maker?
"Look at things with fresh eyes".
Do you get stuck in a rut and find it difficult to come up with new ideas or solutions? Me too.
I have just completed the Crash Course in Creativity run by Tina Seelig at Stanford University.
Looking at things with fresh eyes was how I would summarise the course.
"How can you teach creativity?"
We are all creative at birth, just look at how young children will play with wrapping paper and boxes this week.
Unfortunately it is beaten out of us as we are forced to sit in cubicles or desks and try to please teacher or pointy haired bosses. Seelig got us students to look at ourselves and our environments.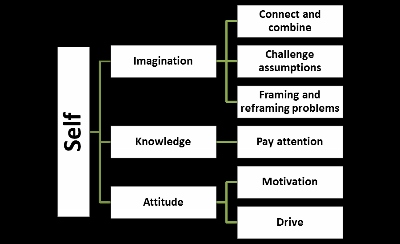 We had to to various team or individual projects that required us to go out and investigate, create, collaborate and brainstorm solutions and ideas. The project designs and video lectures were very good. The demands of working on teams across 3 continents and multiple time zones were not so good.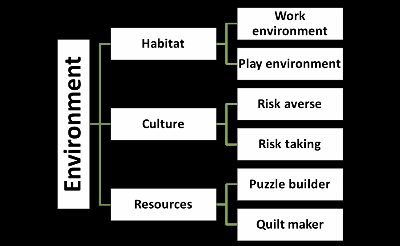 This was my first attempt at an online course, and I found it quite demanding. It coincided with a busy work period of only having 2 days off in a month. The course took between 4-6 hours a week for about 8 weeks.
It was worthwhile not only because it has helped me redesign the Excelsior website, but also that learning new things is important for mental well being.
The course was FREE, as I have stated previously, this is the way of learning in the future. 
Thanks to Tina Seelig, Venture Lab and Stanford University for organising and delivering this excellent course.
Next up for me are "Critical Thinking in Global Challenges" and "Introduction to Infographics and Data Visualisation".
To answer the initial question: if you are given 999 pieces of a puzzle, do you get stuck and can't finish the project? Or, do you look at what you have got and create something from that: a quilt?
Make the most of the resources at hand.
Client Testimonials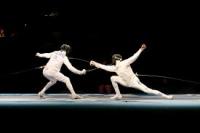 South WestFencing Hub
Working with James has been a pleasure and education for all of the fencers and coaches, from beginner fencers and trainee fencers, up to international fencers and coaches with decades of experience. We really appreciate James' desire to challenge assumptions but simultaneously his ability to listen to both fencers and coaches on technical and tactical points. He manages to keep his sessions fresh and innovative without losing sight of our central goals. His sessions are challenging and fun and his attention detail is a tribute to his professionalism. Thank you.
More
Upcoming Courses
Sports Performance Workshop: Willand
10 Apr 2019
Sporting success starts here
Are you a sporting teenager who wants to get better?
Do you play more than 1 sport?
Do you want specific advice on how you can prepare for the matches ahead?
Do you want to know how to balance school/ club sporting commitments?
This day is for you.
The Day will include: