Main Menu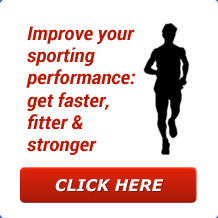 Latest Blog Entry
7 days in to the year and you may already be off track. Your good intentions have fallen apart due to work or other commitments. Keep going, here's what I have found works:
User login
Are you fat or obese?
Is fat a bad word?
Comments from then Health Minister  Anne Milton in 2010 about Doctors telling people they are fat  generated much comment.
I don't have a problem with honest feedback– there is too little of it– as long as you then give some solutions to help the person concerned.
An example in Netball is that one player was described to me as "not agile enough." I then asked the coach what she had done to help the player concerned to improve. "We give them all a folder".  Great.
Living in Devon I see a lot of fat people, maybe it is an economics issue, it is a poor county, maybe it is a lifestyle issue- large distances to travel by car.
Luckily most of the athletes I train are very lean and have trouble putting on weight- a different problem altogether.
Whose fault is obesity?
This report makes some interesting points, but I still believe it is an individual's choice as to whether they eat that extra biscuit or not.
Lifestyle has changed, working with young athletes, it is surprising how few of them walk or cycle anywhere to get around. Part of that is a cultural aspect of safety issues and ease of access to facilities, but part of it is they are not in a habit of using their feet.
As a coach or parent- how much of a good example do you set? Young people tend to respond to practical examples and role models rather than being told what to do.
Start your exercise programme today with this Free Guide
Client Testimonials

David Lloyd Tennis Academy
James is much liked and respected by all the players both because of his wide knowledge of tennis specific fitness and his ability to communicate the content.
More
Upcoming Courses