Main Menu
Latest Blog Entry
How to prevent overtraining in young athletesOvertraining is common in young athletes due to the high demand put on them by schools and sports teams. Schools will get talented young athletes to compete in as many sports as possible and these same athletes will also train outside of school for a team they play for in one or more sports.An example week in the life of a young athlete –Monday – P.E., School netball trainingTuesday – School hockey training, Team netball training
User login
Athletic Development Centre opened by local Paralympian
Paralympian Judith Hamer inspires young athletes
I am pleased to say that the Excelsior Athletic Development Club ran its first session last Wednesday.
A group of young athletes from many different sports including: beach volleyball, cycling, hockey, netball, athletics, cricket and rugby took part.
Judith Hamer opened up the centre with an inspirational talk about her training highs and lows that took her to the London Paralympics where she competed in the wheelchair basketball tournament. Jude trained with me for three years before moving to Loughborough to study and train.
The young athletes took part in four different workshops that were aimed to give them practical advice and information to transform their own training.
Physical Competency Assessment
Agility Progressions
Three steps to better eating in the real world.
Getting fit in 30 minutes.
At the end of the day the athletes had a better idea of how their bodies worked, and more importantly, how to improve their athleticism. (Photos courtesy of TIVERTON GAZETTE/GARETHWILLIAMS)
Also present were parents and coaches of the athletes.
The crucial part of the Excelsior Athletic Development Centre is the synchronisation of effort and information between parents, teachers and coaches to help the young athlete develop.
The Athletic Development Centre Structure
The Centre has two main tiers: one for parents and coaches to help develop their knowledge and understanding, the second is for the athletes themselves.
The expert coaching and information that the athletes receive will enhance their ability to perform sport specific skills training at their own clubs. It is designed to make Coaches' and Parents' lives easier. 
(More details on the underpinning philosophy of Athletic Development here)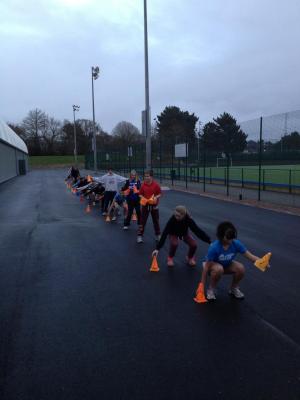 Pictured right are the athletes setting up the Sway Drill one of the agility progressions they worked on.
Coaches, parents and P.E. teachers are welcome to bring their players to the Centre.
The next Athlete Support Day will be in the February half-term.
Weekly training sessions take place on Wednesday night at Exeter University.
The online Sports Training System is available to all.
Well done to all the athletes who took part. Thanks to Jude for the opening, to Exeter University who hosted the day and to the parents and coaches who brought their players.
The next Support day is Wedenesday 27th May n Exeter details here  Please contact me for more details.
Client Testimonials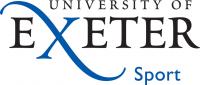 University of Exeter
James has been our lead strength and conditioning coach for the Talented Athlete Scholarship Scheme (TASS) at the University of Exeter since the scheme's inception. His attitude, professionalism and above all his drive and desire to help each sportsman and woman develop and reach their potential is exactly what we require. James shows a real interest in each of his athletes and helps them to aspire to be as good as they can and ensures that no goals are unattainable.
More
Upcoming Courses