Main Menu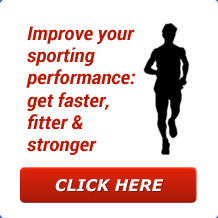 Latest Blog Entry
A review of Jerome Simian's workshops on physical preparation for sport. I had to choose between different "strands" of coaching topics at the IFAC conference in Loughborough. A difficult choice, not wanting to miss out on some excellent speakers. I chose to attend Simian's because of a quote I heard on the HMMR podcast: "I […]
User login
Athletic Development Tour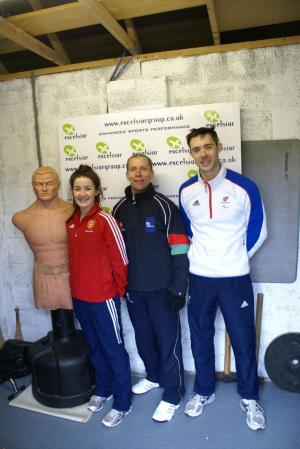 I am currently in the midst of a busy week of coaching athletes and coaches.
It is great to be able to run workshops as part of the Excelsior Athletic Development Centre in 3 counties this week.
Monday: Willand and Exeter with some of our individual athletes (Torzie Boylett and Dan James pictured here)
Tuesday: Athlete Support Day in Exeter.
Wednesday: Athlete Support Day in Abingdon.
Thursday/ Friday: Level 1 Strength and Conditioning Course for Coaches at Oxford Brookes University.
Saturday: Level 2 assessment for coaches in Taunton.
The aim of the Athletic Development Centre is to integrate the many influences upon a young person's sporting progress.
Thanks to all the coaches, parents, athletes and supporters of the Athletic Development Centre. It is a great team effort.
Special mentions: Carly James, Nick Beasant, Duncan Buckmaster, Danny Newcombe, Brett Richmond, Alan Pope, Colin Bentley, Gary Knight, Amanda Boylett, Denise Austin, Sarah Marshall, Matt Archer, Matt Durber, Andy Ellis, Malcolm Hanson, Martin Brice, Matt Nolan.
The next series of workshops, seminars and courses will be posted here next week.
Client Testimonials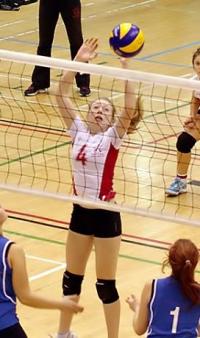 Helen Farr
The access to expert advice on training and coaching in the STS has been extremely beneficial when guiding Helen (15) through different stages of her physical development. Time is very precious and especially as busy parents of even busier teenagers, we need all the help we can get. As well as following the programme, it has been really useful to dip into certain topics as and when situations occur. Advice on how to prevent and counteract knee problems was certainly helpful when Helen started complaining that 'her knees were hurting' directly after competitions.
More
Upcoming Courses
Athletic Development Coach – WILLAND
20 Feb 2019
Athletic Development Coach Venue: WILLAND Date: Wednesday 20th February. Time 0900-1630. Booking deadline Friday 8 February Is the 'Athletic Development Coach' course for me? This particular course is for our junior members to attend. If you are interested in attending please contact Carly. What will I learn? Course Goals and Objectives Candidates will be expected […]