Main Menu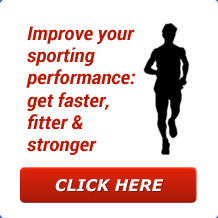 Latest Blog Entry
A review of Jerome Simian's workshops on physical preparation for sport. I had to choose between different "strands" of coaching topics at the IFAC conference in Loughborough. A difficult choice, not wanting to miss out on some excellent speakers. I chose to attend Simian's because of a quote I heard on the HMMR podcast: "I […]
User login
Bad Science
High pulls vs cleans
I was asked on Tuesday by an athlete who is quite new to weight lifting why I would teach cleans which are quite complex, if high pulls also work the triple extension.
The answer is that I have got a lot of time with this athlete, so can afford to work on his technique without sacrificing his work that will lead to strength and power development. The clean will then enable him to perform the jerks without using a rack.
But, the question is an excellent one, and should be asked by Coaches before they do any exercise or series of techniques, instead of doing something because everyone else is doing it.
Some National Governing Bodies specifically want cleans coached – why? If time is limited, then
dumbbell cleans
 jump squats
wave squats
 high pulls
are all useful alternatives for developing power.
Ben Goldacre's Bad Science column in The Guardian is a good read and is an example of how to examine wild claims and pseudo science. This type of objectivity is uncommon in a lot of Coaching practice.
It is especially interesting to read how the over complication of diet has led to a new brand of celebrity nutritionists who are being discredited due to their lack of scientific underpinning.
I keep telling coaches and athletes that they should look at what they are trying to achieve, and find tools that do that job most efficiently.
However, many people become attached to the "magic exercise" or "magic food" and then reverse engineer its usefulness to match the aims.
Further reading:
Client Testimonials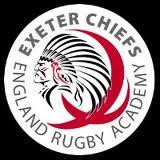 Exeter Chiefs Rugby Academy
James was in sole charge of fitness related matters, organising and implementing training programmes... also provided players with mentoring and advice on nutritional needs. He varied the programmes and was keen to keep ideas fresh and designed activities suitable to help young rugby player's progress. James was keen to put time into the thought process of his ideas and carry out to a very high standard.
More
Upcoming Courses
Athletic Development Coach – WILLAND
20 Feb 2019
Athletic Development Coach Venue: WILLAND Date: Wednesday 20th February. Time 0900-1630. Booking deadline Friday 8 February Is the 'Athletic Development Coach' course for me? This particular course is for our junior members to attend. If you are interested in attending please contact Carly. What will I learn? Course Goals and Objectives Candidates will be expected […]