Main Menu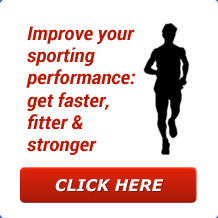 Latest Blog Entry
I Hate Pre-Season TrainingThis is often the thought of players who are forced to undergo various fitness tests and long slow runs as part of a pre-season fitness programme.Doing repeated doggies, shuttle runs and various circuits, with barely a ball in sight is enough to put most players off.It doesn't have to be this way.
User login
Brian Aldiss RIP
Britain's best Science Fiction Author dies
I am sorry to hear today that Brian Aldiss has died. My thoughts go out to his family. His books have given me great pleasure over the years right up until the current day (one of his books usually features on my reading review of the year).
Aldiss was a prolific author and fans of SF should all obtain a copy of "Trillion Year Spree" which gives an account of Science Fiction since the onsets of Frankenstein by Mary Shelley.
The sheer amount of work that Brian produced over his lifetime is astounding. Not only did he write novels, but short stories and letters to other writers when he was editing.
His years of editing SF magazines gave him the opportunity to read much new work from good and bad authors which gave him a broad perspective of the genre which wil be hard to match.
His autobiography "Bury my Heart at WHSmiths" (will they?) is quintessentially British and gives excellent advice for prospective writers. Part Bill Bryson, part P.G. Wodehouse, it expresses points in a poignant yet understated fashion that brings a smile to the reader's face.
Aldiss was still writing until very recently, and even if his"Finches of Mars" was no classic, it was a light read with good touches and food for thought.
Whilst the enormous Hellicona trilogy requires a serious effort which will be rewarded, I would recommend "Greybeard" to the new Aldiss reader. This  post apocalyptic future set in Middle England could be taken as an allegory for a declining Empire. (Here is the great author himself talking about GreyBeard ).
A sad day for Brian Aldiss' family, his many fans and for British Literature. I hope the news of his death will inspire younger readers to seek out his work from your local library.
Client Testimonials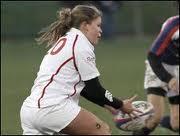 Georgina Rozario: England Scrum Half
I had the pleasure of having James as my first s&c coach when I was at University in Plymouth. I worked with him for 3 years and learnt everything I now know about training to the best of my ability. When I first saw James I was identified as a talented rugby player but had various injury and illness problems to contend with. By the end of my time with him I had become an athlete and later received my first international cap against the U.S.A.
More
Upcoming Courses
Speed Training for Sports Coaches: Paddington, Fully Booked
07 Jul 2018
One day speed seminar for sports coaches This one day seminar will help you understand basic speed training principles and give you practical coaching ideas that you can implement with your sports team and players. Athletic Development Coach James Marshall will introduce coaches to fundamental movements and exercises that will translate from track to field/court […]