Main Menu
Latest Blog Entry
Excelsior AD Club newsletter March 2019 We have had so much happen in the last month, and exciting things happening in the run up to Easter, it is best to keep them all in one place. So here you go. 6 members complete their Athletic Development Coaching Course Archie, Daisy, Flora, Jakin, Rebecca and Stephanie […]
User login
Communication crisis in Coaching?
Is there a communication crisis in coaching?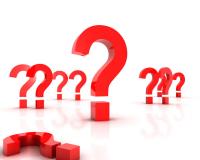 When I ask fellow coaches what are the important skills necessary to coach, "communication" is always one of the answers. The ironic thing is that no one can then agree on what commmunication involves.
A conversation I had this week with Ollie O'Mara (who is a trainee Doctoral Psychologist) made me realise that I had been thinking about the tools of communication, rather than the underlying message.
The tools of coaching communication.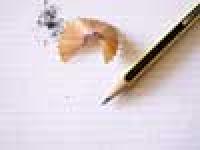 An incomplete list, but communication does include the following:
Writing: texting, books, journals, letters (look them up younger readers), blogs, tweets, instructions on wipe boards, documents of agreements (team charters and so on), contracts.
Listening: Active, compassionate emptiness, reflective, empathetic, sympathetic, challenging, questioning, learning.
Reading: Skimming, critiquing, entertainment, learning,directions.
Drawing: Plans, diagrams, instructions, demonstrations, backgrounds, data visualisation (more on that soon).
Physical:Demonstrating technique, body language, compassion, restraint, guidance.
Technology:photos, videos, podcasts (maybe this is just a method of transfer of the above elements but they can be used in their own right).
How much of the above is taught on your coaching qualifications? How much is taught on University courses? More to the point, how much is practiced and assessed critically?
All theory and no trousers.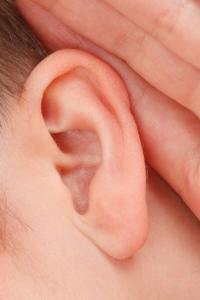 Have you heard of Transactional Analysis? Nope, me neither. Ollie told me about this on Sunday. It is "a theory of personality and a systematic psychotherapy for personal growth and change
It looks at a person's ego state and relates their behaviour and interaction with others according to this state. It divides into Adult, Child and Parent behaviour patterns. With the Parent being either Critical or Nurturing and the Child being Compliant, Free or Rebellious.
Communication breaks down or is ineffective if the two parties involved are in less than ideal ego states. The "critical parent" scolds the "rebellious child" (coach says at half time to the team that they were rubbish) and so what happens? The child rebels further (the team withdraws into itself and perhaps trys less hard or even deliberately commits fouls).
The theory is that we should try and manage the situation as Coaches by using behaviour and statements to help move the player or team into a more receptive mode.
This is great in theory, but without context or life experience, how can students put this into practice? Parents will automatically recognise the scenarios above and my children switch from free to rebellious to compliant within minutes!
All trousers and no theory?
My regular reader will know that I have been working hard on the writing elements of communication, and also the verbal cues that I use when coaching.
However, having all the phrases and cues right without recognising the emotional and sociological aspects of communication will prove ineffective in practice.

Young coaches who are bombarded with theorems and research need to work on the practical aspects of delivery of messages. This is unlikely to be developed sat in a lecture hall, nor by feedback from their immediate peer group (more here). Having access to more technology can hamper your listening skills (see the picture).
Experienced coaches who have got the technical aspects of their trade pretty much covered need to work on understanding the context and background that may impact on their message. As a coach do you want to leave communication to the Sports Psychologists? They can help with the theory, but we need to be the communicators.
Summary.
It was interesting for me to share ideas with practitioners from different backgrounds this week. It showed that I had been approaching communication from one direction only. Transactional Analysis is one theory, there are many others, but it did make me think.
Coach development needs to do more than just say "communication" and move onto more Olympic lift variations. We need to practice, observe and hone our technical communication skills continuously. Critical friendships and changing the environment are useful ways of getting started.
What does communication mean to you? Comments below please.
Client Testimonials

David Lloyd Tennis Academy
James is much liked and respected by all the players both because of his wide knowledge of tennis specific fitness and his ability to communicate the content.
More
Upcoming Courses
Sports Performance Workshop: Willand
10 Apr 2019
Sporting success starts here
Are you a sporting teenager who wants to get better?
Do you play more than 1 sport?
Do you want specific advice on how you can prepare for the matches ahead?
Do you want to know how to balance school/ club sporting commitments?
This day is for you.
The Day will include: