Main Menu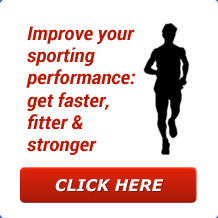 Latest Blog Entry
A review of Jerome Simian's workshops on physical preparation for sport. I had to choose between different "strands" of coaching topics at the IFAC conference in Loughborough. A difficult choice, not wanting to miss out on some excellent speakers. I chose to attend Simian's because of a quote I heard on the HMMR podcast: "I […]
User login
Creativity in Coaching
How do we become creative in our coaching?
For those of you studying at University, you may be under the impression that there is only one way of doing things. Try to look outside of the parameters of the people who are marking your assignments.
Here are some useful tips to get the ball rolling:
Get some space between you and the daily grind- 15 minutes of non-electronic communication\ noise time. It is difficult to be creative with your mind being full of bills\ work\ relationships.
Look at something different that you have never read or seen before, something completely unrelated to the norm. E.g. read Good Housekeeping magazine,watch how a beetle moves, or study a postcard in detail. Then write down 3 things that you have observed, or learnt.
Creative coaching to help solve problems
Once your mind is a bit clear, and you have been exposed to some new ideas or concepts, then it is time to try and apply this to your coaching or training.
You have written down 3 things that you have observed, now write down your 3 best coaching points and your 3 biggest coaching problems.
See how you can connect the good coaching with your problem via one of your observations on a non related subject.
It sounds bizarre, but in order to change, you have to try looking at things from a different perspective.
It is a lot more interesting than just copying someone else's drills.
Further Reading:
A Crash Course in Creativity from Tina Seelig at Stanford University.
Client Testimonials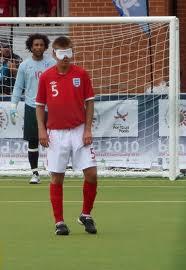 Robin Williams GB Footballer Paralympian
I have been training with James for over four years now and firmly believe he has played a key role in my transformation as an athlete and therefore as a footballer. It's fair to say I was in poor condition in various aspects when we first met, however, James' ability to focus on the most important things and eliminate the baggage from training has enabled me to develop rapidly, having missed selection for the 2009 European Championships I am now a regular in the starting lineup.
More
Upcoming Courses
Athletic Development Coach – WILLAND
20 Feb 2019
Athletic Development Coach Venue: WILLAND Date: Wednesday 20th February. Time 0900-1630. Booking deadline Friday 8 February Is the 'Athletic Development Coach' course for me? This particular course is for our junior members to attend. If you are interested in attending please contact Carly. What will I learn? Course Goals and Objectives Candidates will be expected […]