Main Menu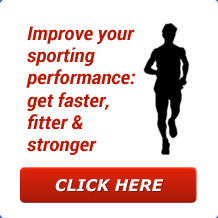 Latest Blog Entry
A review of Jerome Simian's workshops on physical preparation for sport. I had to choose between different "strands" of coaching topics at the IFAC conference in Loughborough. A difficult choice, not wanting to miss out on some excellent speakers. I chose to attend Simian's because of a quote I heard on the HMMR podcast: "I […]
User login
Excelsior Athletic Training System: How to become a better athlete starting today
Today sees the start of the Excelsior SportsTraining System
It is a systematic way of improving your athletic ability, whatever your sport, to allow you to improve your performance and compete successfully.
The two problems I encounter a lot are:
"I know a lot of exercises, but I don't know where to start." and
"I'd love to be able to train with you, but I can't make that session, or I can't afford that right now."
So that is why I have set up the Sports Training System.
Instead of randomly gathering exercises off the Internet, or copying what Senior athletes are doing with 20 years training experience, developing athletes can start a structured approach to their training, guided by an expert coach.
This is the fruition of many years of experience and study, and lessons learnt from working with many young sports people. This is the Good Stuff, the latest methodology I am using with our current group of excellent and aspiring athletes.
You can join now and start to benefit.
One of the joys of being a Coach is watching people develop and perform and move on to higher things. I understand the demands on families and young athletes (The squeezed middle?) and so have created this affordable solution.
Our first subscriber, Equestrian Mary Grose said this after seeing module 1 yesterday "It's fab; it's better than a practical cos you can print it off and always refer to it wherever you are. Great value, thank you."
The first LIVE PODCAST: "Getting started" will be broadcast Tomorrow at 2030 hours GMT.
Let's make 2012 a year of doing, not just watching sport.
Client Testimonials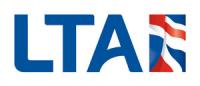 Middlesex LTA
James has been training the top performance players in the county and has proved a great success. The sessions are well organised and the feedback and the programmes given to the players are excellent.
More
Upcoming Courses
Athletic Development Coach – WILLAND
20 Feb 2019
Athletic Development Coach Venue: WILLAND Date: Wednesday 20th February. Time 0900-1630. Booking deadline Friday 8 February Is the 'Athletic Development Coach' course for me? This particular course is for our junior members to attend. If you are interested in attending please contact Carly. What will I learn? Course Goals and Objectives Candidates will be expected […]