Main Menu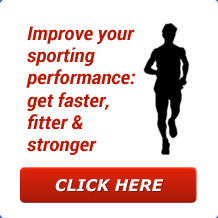 Latest Blog Entry
A review of Jerome Simian's workshops on physical preparation for sport. I had to choose between different "strands" of coaching topics at the IFAC conference in Loughborough. A difficult choice, not wanting to miss out on some excellent speakers. I chose to attend Simian's because of a quote I heard on the HMMR podcast: "I […]
User login
Exercise to Music
Is exercise a means to an end, or a purpose in itself?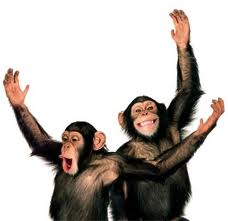 Do athletes engage in the session they are involved in, or is it something they endure? What are they concentrating on? Why is the gym different from sports practice?
These are questions that should be answered before considering the use of music when training.
Part of people's general disengagement from their environment can be linked to their obsession with ear phones- "it is my space I will do my own thing."
The difference between running and using senses to stimulate one's own mind and body by properly observing the environment and being part of it and just sticking to earphones an internally reflecting is massive.
One is healthy, one is anti social.
Some practical considerations:
Safety- running with earphones outside is plain dangerous, it minimises awareness of traffic, and for female exercisers especially, the potential for attackers.
In the gym if an athlete has earphones in they can not hear the Coach's instructions, nor respond to other users.
The volume of music is often so loud that the Coach has to shout to be heard, this is not safe.
Engagement- if music is loud, and athletes are dancing in the gym (not in my sessions but I do witness what can only be described as chimps' tea parties where the athletes are concentrating on dancing rather than training) then they are not thinking about performing the exercises correctly.
When running or lifting a heavy weight- your attention is better focussed on the movement pattern and feedback from your body, music distracts from this.
Why create a different environment for training than from competition?
Now I know some geeky sports psychologist will point to some study they have conducted on recreational athletes that shows that music is a motivator and aids performance- well done, you have conducted a study that has allowed your name to appear in a journal.
But the athletes don't listen to music when they compete, so why when they train?
I am not talking about warm ups/ cool downs and such where the ability to use music as an aid to arousal control is helpful, as well as blocking out distractions from Coaches, competitors and spectators.
I like music, but as background, it is quite nice during rest periods to have music on, but I use that time to rehearse other aspects of performance.
Those who have to have music on are probably not aware of their training priorities, or the sessions they have to do are so dull and monotonous that they do need a distraction.
As to mirrors, well they are worse for an entirely set of different reasons….
Client Testimonials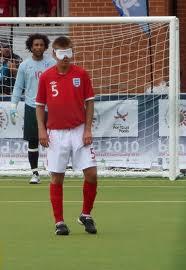 Robin Williams GB Footballer Paralympian
I have been training with James for over four years now and firmly believe he has played a key role in my transformation as an athlete and therefore as a footballer. It's fair to say I was in poor condition in various aspects when we first met, however, James' ability to focus on the most important things and eliminate the baggage from training has enabled me to develop rapidly, having missed selection for the 2009 European Championships I am now a regular in the starting lineup.
More
Upcoming Courses
Athletic Development Coach – WILLAND
20 Feb 2019
Athletic Development Coach Venue: WILLAND Date: Wednesday 20th February. Time 0900-1630. Booking deadline Friday 8 February Is the 'Athletic Development Coach' course for me? This particular course is for our junior members to attend. If you are interested in attending please contact Carly. What will I learn? Course Goals and Objectives Candidates will be expected […]