Main Menu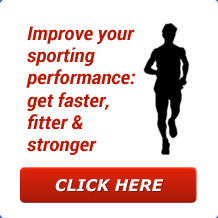 Latest Blog Entry
A review of Jerome Simian's workshops on physical preparation for sport. I had to choose between different "strands" of coaching topics at the IFAC conference in Loughborough. A difficult choice, not wanting to miss out on some excellent speakers. I chose to attend Simian's because of a quote I heard on the HMMR podcast: "I […]
User login
Fitness testing for football: Mladen Jovanović
Discussion with Mladen Jovanović
Mladen is the physical preparation coach at Hammarby football club in Sweden. He writes an excellent blog on physical preparation and analysis for football. Some of his ideas led me to produce the work capacity infographic.
In preparation for the fitness testing CPD workshop, I asked different coaches for their input. Here are the Q&A with Mladen.
Q: Do you fitness test players? If so, how much of the information that is obtained is actually used to influence your programming? Do the football coaches understand the results?
(I ask because I see a lot of generic testing for testing sake, and the coaches can't interpret the data, let alone the players!)
A:I believe most if not all testing should be "action based" or provide some form of player profile and help individualize the training program, along with showing the effectiveness of the same.
Testing for the sake of testing is pointless. I suppose when talking about 'fitness' you suppose aerobic/anaerobic energy systems – as far as you know there are laboratory and field tests and both has pros and cons.
I am big fan of Martin Buchheit test 30-15IFT, which is a form of intermittent beep test. I even developed my own version which is still in beta testing called IE20-10.
The point behind these, and here is where most coaches make mistakes, is to make tests training specific, rather than sport specific. If you plan doing long slow runs, then test them in a similar test or time trial. If you plan doing more short runs with change of direction, like 15-15 or 30-30, well test the guys in similar way (i.e. 30-15IFT or IE20-10).
I would say that if a pre-school kid can't understand the test rationale, then one needs to work on his explanation skills 🙂 So, yes, coaches should be able to understand the logic behind it.
Q: How do you monitor overall workload of the players: including the intangibles like travel, sleep disruption, warm ups, gym work, technical/ tactical work and endurance sessions.
(I see people monitoring part or some of this, or one staff member measuring endurance, another the gym, with little coordination).
A: Start with the simple attendance sheet. Training location, time and duration, type, field type, enlist players and their status (full training, part training, sick, etc). This is a starting point.
After one has this up and running, one can play with tracking couple of parameters as well. If you have access to GPS or Polar Team2 you could track these, if not basic sRPE and short Wellness Questionnaire should suffice.
Add some performance tracking (like jump power or something simple and similar) and you have decent monitoring system. Using this you can compare what is planned to what is actual workload and how do players react to it.
Please note that it is not only the workload that affects players readiness – remember the 24/7 concept. Sometimes the recovery and other factors need to be taken into account, and as would Dan Baker say no amount of good planning and monitoring could replace good old professional habits of the players.
Q: Do you analyse movement quality at all? If so, do you see any strengths and weaknesses according to position, or even by age? (Are the senior players good athletes, or have they limitations?)
A: We do some basic screening and we plan making things even simpler. What the research has said is that age and previous injury are the best predictors of the next injury. So I believe older players should have more individualized workload. Maybe skip one or two team practice and work on strength and power, since one tend to lose these as they get older.
One also need to take into consideration normal variability and asymmetry into account, since not all of it is red flag. Same thing with all 'screening' test. Take it with the grain of salt IMHO.
Q: Top 5 books to read? What are you currently reading?
A: At the moment I mostly read psychology – habit building, managing irrational behavior, communication, assertiveness and some philosophy (big fan of stoics).  When it comes to training related books I am reading the new edition of Physiological Tests for Elite Athletes by AIS.
Thanks again for your time Mladen. I really am interested in your insights on football fitness testing, it is important to see what is happening with other coaches in the real world, rather then the text books.
You can follow Mladen on twitter here 
Further reading:
Client Testimonials
Dan James – Paralympian
During the build up to the Beijing Paralympics I was fortunate to be able to train with Excelsior. During this time James delivered a specific eleven month training block to me starting from base fitness up to more complex circuits and exercises. James would always take part in our sessions and this really helped motivate me, as we would push each other to achieve during the sessions. James was flexible around my shift work and would always answer any questions I had, however daft they sounded!
More
Upcoming Courses
Athletic Development Coach – WILLAND
20 Feb 2019
Athletic Development Coach Venue: WILLAND Date: Wednesday 20th February. Time 0900-1630. Booking deadline Friday 8 February Is the 'Athletic Development Coach' course for me? This particular course is for our junior members to attend. If you are interested in attending please contact Carly. What will I learn? Course Goals and Objectives Candidates will be expected […]