Main Menu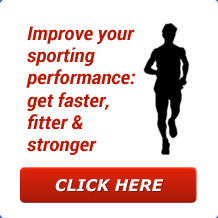 Latest Blog Entry
A review of Jerome Simian's workshops on physical preparation for sport. I had to choose between different "strands" of coaching topics at the IFAC conference in Loughborough. A difficult choice, not wanting to miss out on some excellent speakers. I chose to attend Simian's because of a quote I heard on the HMMR podcast: "I […]
User login
Flying the flag in Houston
World Class line up at GAIN conference
I am off to Houston today to attend Vern Gambetta's GAIN conference for the third year in a row. There is an excellent faculty lined up to present.
I am especially looking forward to learning from Steve Magness about endurance training to help the middle distance runners and Modern Pentathletes I coach.
It will also be Gary Winckler's last coaching session before he retires. I will be picking his brain for speed development tips.
Combine that with Jim Radcliffe, Bill Knowles the physical education strand, plus all the practical workshops, discussions and Gambetta himself leads to a good start.
However, it is the opportunity for cross fertilisation of ideas and perspective from physical education specialists (different from games teachers!), physiotherapists, sports coaches, athletic trainers, athletic development coaches, authors, scientists and strength coaches from different countries that is the real benefit of this conference.
Apparently I am the only British delegate this year (fellow Brit Kelvin Giles is one of the faculty). I invest the time and money into going because I think my athletes deserve it. I pass this information down to them through programming: directly or indirectly.
I also share the information to the coaches I work with through their ongoing CPD programme.
Watch this space for more details.
Client Testimonials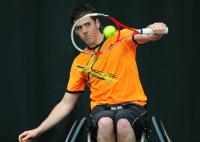 Josh Steels: wheelchair tennis
I started working with James 3 years ago via the TASS programme. When James first met me, physically I was nowhere the best I could be. Since working with James I have seen vast improvements in my fitness and strength which has been put into great use on court.Each session is worked around making sure I am able to get the best quality training as well as catering for my chronic pain and fatigue levels. On top of this James has always been happy to meet at facilities that are best for myself meaning I could fit training sessions in on route to tournaments or camps.
More
Upcoming Courses
Athletic Development Coach – WILLAND
20 Feb 2019
Athletic Development Coach Venue: WILLAND Date: Wednesday 20th February. Time 0900-1630. Booking deadline Friday 8 February Is the 'Athletic Development Coach' course for me? This particular course is for our junior members to attend. If you are interested in attending please contact Carly. What will I learn? Course Goals and Objectives Candidates will be expected […]