Main Menu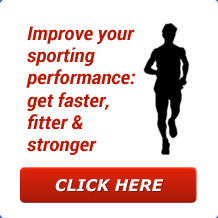 Latest Blog Entry
7 days in to the year and you may already be off track. Your good intentions have fallen apart due to work or other commitments. Keep going, here's what I have found works:
User login
Getting gymnasts fitter, faster and stronger
Old man demonstrates hand stand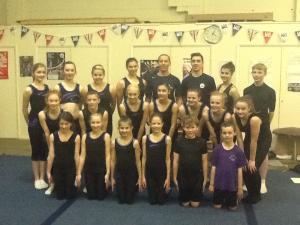 A handstand on press up bars results in an inverted extended posture (2 of the 3 uncommon postures) and is an exercise I use with a lot of athletes.
I never thought I would be in a position (inverted or not) to have to demonstrate this to people who do it for a living.
Weston Aerobic Gymnastics Club is a great gymnastics club with a track record of developing young people into successful performers. Two of its coaches, Debbie and Nigel Saunders, have done workshops with me previously on speed, power and injury prevention. They invited me up to work with their competitive gymnasts last weekend.
Gymnasts as athletes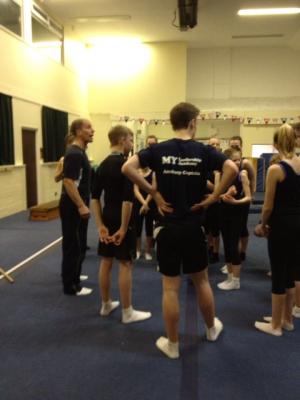 I spent some time at the beginning explaining the importance of posture.
Whilst the type of gymnastics done at Weston encourages good posture, the kids are products of modern society: slumping, texting and poor school furniture means that incorrect posture has to be corrected first.
(see picture to right and note one legged standing, similar to that of fencers!)
I then got the gymnasts to assess each other on the Excelsior 5 exercise screening plan. This got them to think further and learn more about their own bodies.
Two legged squats and press ups were very good, single leg work and strangely dynamic balance needed more work.
Introducing Dumbbell Exercises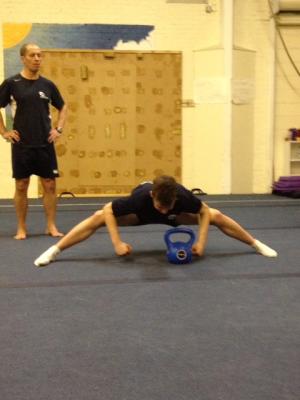 We then spent some time going over dumbbell exercises with the whole group. The little munchkins had 1kg dumbbells, the older athletes had enough weight to provide resistance but without limiting their ability to move through the whole range of motion.
Dumbbells are great pieces of kit for developing athletes, and teaching children to use them early and well helps prevent problems in the future (See Istvan Javorek's thoughts here).
Jumping for Joy
Having established the right foundations of posture, stability, balance and strength, we moved into jumping progressions.
The sprung floor was a delight to do this on, compared to the ultra hard surfaces I usually encounter.
As usual, co- ordination, rhythm and timing were the most challenging aspects of the jump progressions and bounding work I was doing. I gave a series of progressions, but kept emphasising the need for each stage to be worked on before moving to the next.
The workshop went fast, and I just had time to show an isometric squat progression (picture above) that I got from Tom Kurz to help develop flexibility and strength simultaneously.
Summary
The atmosphere, work ethic and enthusiasm of the club is tangible. The coaches have created a great environment, it was easy for me to go in and hopefully add some value to their programme.
Working with gymnasts is rewarding, and a reminder to me how important is to incorporate gymnastics into our warm ups. 
Thanks to all the coaches, helpers and gymnasts involved.
I have since introduced this work into our gymnastics in Wellington and Willand
Client Testimonials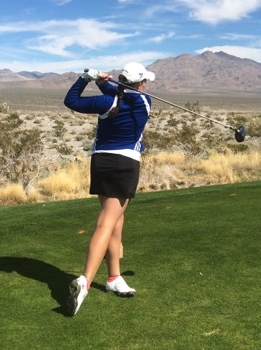 Jess Bradley: European Tour Golfer
I first worked with James in Devon Golf's High Performance Group when I was 16. His attitude and enthusiasm towards training was the main reason I approached him whilst I was studying in the U.S.A to train with him again. He makes our sessions tough but enjoyable. He […]
More
Upcoming Courses