Main Menu
Latest Blog Entry
Excelsior AD Club newsletter March 2019 We have had so much happen in the last month, and exciting things happening in the run up to Easter, it is best to keep them all in one place. So here you go. 6 members complete their Athletic Development Coaching Course Archie, Daisy, Flora, Jakin, Rebecca and Stephanie […]
User login
How to gain 25lbs before Draft Day
How do 240 lb weaklings turn themselves into 300 lbs behemoths?
College recruits arrive undersized, a pre disposition to bench press, with poor squats and power.
They leave absolutely massive, a pre disposition to bench press, with poor squats and power. (The NFL combine loves the bench press, but doesn't do a squat test, although you could say vertical jump and 40 yard dash assess lower body power.)
A bit harsh maybe, but height and weight don't lie. It is the first stat people look at for linemen. Over the 3-4 years of college there is some obvious work done on hypertrophy, with some attention paid to diet and nutrition.
Some interesting stats can be seen here on the vast sizes that this year's NFL draft crop gained in their college years. It will be interesting to track who goes on to succeed within the NFL, who sustains injuries, or who just doesn't make it.
In the UK, the same happens with rugby players, with parents asking "how can I get little Johnny bigger over the summer" about their 13 year old son.
My number 1 tip on increasing mass:
Take the long view. 0.5 kg a month increase in body weight is sustainable and leads to a 30kg (66lb) increase over 5 years. Combine a sensible playing\ training programme, multi directional, full range of movement compound exercises, with a healthy diet. Eat about 250kcal a day more than you expend.
Client Testimonials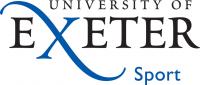 University of Exeter
James has been our lead strength and conditioning coach for the Talented Athlete Scholarship Scheme (TASS) at the University of Exeter since the scheme's inception. His attitude, professionalism and above all his drive and desire to help each sportsman and woman develop and reach their potential is exactly what we require. James shows a real interest in each of his athletes and helps them to aspire to be as good as they can and ensures that no goals are unattainable.
More
Upcoming Courses
Sports Performance Workshop: Willand
10 Apr 2019
Sporting success starts here
Are you a sporting teenager who wants to get better?
Do you play more than 1 sport?
Do you want specific advice on how you can prepare for the matches ahead?
Do you want to know how to balance school/ club sporting commitments?
This day is for you.
The Day will include: