Main Menu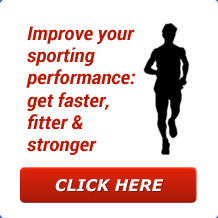 Latest Blog Entry
A review of Jerome Simian's workshops on physical preparation for sport. I had to choose between different "strands" of coaching topics at the IFAC conference in Loughborough. A difficult choice, not wanting to miss out on some excellent speakers. I chose to attend Simian's because of a quote I heard on the HMMR podcast: "I […]
User login
How to plan your fitness routine (and increase your vertical)
In the age of the Internet, where you can buy commercial, generic "workout of the day" programmes, getting young athletes to sit down and plan their training is tricky.
A recent experience with a Junior International highlighted this: he had been downloading "Vertical Jump " programmes and sticking them randomly into his week. I had been asking for a copy of this, and also his playing/ training schedule for 3 weeks before I had to say "no training until you do it".
With a typically petulant teenage response under duress, I got him to fill out a monthly planner. (I have put a monthly training outline and a weekly planner here) Then I could see where congestion or over work was lightly.
We looked at his week and came up with 3 key adjustments:
A specific jump session on a Monday, after his rest day. I had to explain the need for rest in between loading, the fact that we were doing plyometric type activities in our training sessions, and that with 4 basketball sessions a week he was already doign a lot of sport specific jump applications.
Extra fuel intake needed after his Thursday night training session. A packet of crisps and a chocolate bar are not enough after 2 hours of training, with a match less than 48 hours away, and training twcie on the Friday.
Some specific basketball fitness drills on the Wednesday session, rather than generic suicides and shuttles. He said he was working on "cardio" whatever that is.
This athlete does enough work, but in danger of just doing "stuff" and getting nothing productive out of it.
The idea of planning and adjusting is an alien concept, but important if athletes are to progress from "Junior sheepwalkers" to Senior athletes who can think for themselves.
Further reading:
Client Testimonials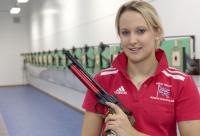 Louise Helyer – Modern Pentathlete, Commonwealth Games Silver Medallist Epee
I have been working with James since September 2009, with a history of becoming injured in winter months our main goal was to over come this and help my core/hip area to become more stable thus enabling me to run at my full potential. Not only have I made it through the winter months without gaining the usual knee injuries I have also improved my performance to currently become one of the top ranked athletes.
More
Upcoming Courses
Athletic Development Coach – WILLAND
20 Feb 2019
Athletic Development Coach Venue: WILLAND Date: Wednesday 20th February. Time 0900-1630. Booking deadline Friday 8 February Is the 'Athletic Development Coach' course for me? This particular course is for our junior members to attend. If you are interested in attending please contact Carly. What will I learn? Course Goals and Objectives Candidates will be expected […]