Main Menu
Latest Blog Entry
Excelsior AD Club newsletter March 2019 We have had so much happen in the last month, and exciting things happening in the run up to Easter, it is best to keep them all in one place. So here you go. 6 members complete their Athletic Development Coaching Course Archie, Daisy, Flora, Jakin, Rebecca and Stephanie […]
User login
How to plan your fitness routine (and increase your vertical)
In the age of the Internet, where you can buy commercial, generic "workout of the day" programmes, getting young athletes to sit down and plan their training is tricky.
A recent experience with a Junior International highlighted this: he had been downloading "Vertical Jump " programmes and sticking them randomly into his week. I had been asking for a copy of this, and also his playing/ training schedule for 3 weeks before I had to say "no training until you do it".
With a typically petulant teenage response under duress, I got him to fill out a monthly planner. (I have put a monthly training outline and a weekly planner here) Then I could see where congestion or over work was lightly.
We looked at his week and came up with 3 key adjustments:
A specific jump session on a Monday, after his rest day. I had to explain the need for rest in between loading, the fact that we were doing plyometric type activities in our training sessions, and that with 4 basketball sessions a week he was already doign a lot of sport specific jump applications.
Extra fuel intake needed after his Thursday night training session. A packet of crisps and a chocolate bar are not enough after 2 hours of training, with a match less than 48 hours away, and training twcie on the Friday.
Some specific basketball fitness drills on the Wednesday session, rather than generic suicides and shuttles. He said he was working on "cardio" whatever that is.
This athlete does enough work, but in danger of just doing "stuff" and getting nothing productive out of it.
The idea of planning and adjusting is an alien concept, but important if athletes are to progress from "Junior sheepwalkers" to Senior athletes who can think for themselves.
Further reading:
Client Testimonials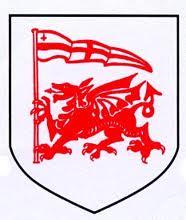 London Welsh RFC
James has provided a wealth of experience and expertise to the Academy set up at London Welsh RFC in recent years. He has addressed both the physical and mental development of the players through innovative, player and position specific programmes which have resulted in each individual within the group developing towards their potential.
More
Upcoming Courses
Sports Performance Workshop: Willand
10 Apr 2019
Sporting success starts here
Are you a sporting teenager who wants to get better?
Do you play more than 1 sport?
Do you want specific advice on how you can prepare for the matches ahead?
Do you want to know how to balance school/ club sporting commitments?
This day is for you.
The Day will include: