Main Menu
Latest Blog Entry
How to prevent overtraining in young athletesOvertraining is common in young athletes due to the high demand put on them by schools and sports teams. Schools will get talented young athletes to compete in as many sports as possible and these same athletes will also train outside of school for a team they play for in one or more sports.An example week in the life of a young athlete –Monday – P.E., School netball trainingTuesday – School hockey training, Team netball training
User login
Improving coaching communication through writing
Coach communication: writing
On every coaching course I have attended, the tutor has pointed out the section in the workbook entitled "communication".  There follows a group nodding of heads where every budding coach agrees that "communication is a good thing".  If we are lucky, the tutor might divide communication further into "verbal" and "non-verbal".  We then move onto the next important quality required to be a good coach.
Writing is a form of "non-verbal" communication and, despite what the popular opinion may be, is here to stay. As a coach you may think you don't write, but how about:
Emails
Text
Handbooks
Programme design
Rules and Guidelines
Letters
Funding Applications
Presentation slides
Blogs
Books
I was asked to give feedback on a series of exercises that were going to be given out to young golfers by the "lead strength and conditioning coach".  They were grouped into different components of fitness including:
"Healthy heat"
"Strenght"
"Flexibillity"
We all make typos and that is why we ask people to proof read and correct.  But, when I pointed out the typos I was told "it doesn't matter". To me that attitude is showing a lack of respect to the young golfers, all of whom are told endlessly what they can do to improve.
The same thing applies to giving presentations. Typos are common, but easily resolved. Improving the overall content and style of your presentation is a different topic, but if you are using the written form, try to improve the clarity of what you are saying.
If you are still reading, then you might be interested in some book recommendations on how to improve your writing.
Four books that can help you improve your written communication
Eats, Shoots & Leaves: Lynne Truss
The first book I recommend to the coach who forgets the difference between "your" and "you're".  It was a surprise best seller in 2003-2004. A very funny book, partly written out of frustration at reading blackboards outside shops that sell "CD's, Book's and Video's" (remember videos in 2004). This will help clear up many of the daily mistakes that we all make.
The Elements of Style: W. Strunk and E.W. White
An accepted classic first printed in 1959 and remaining in print since. It is much more of a rules book and is of its time. However, at 96 pages short, it is extremely accessible and of use as a reference. Much of the advice will be familiar to coaches:
"It is better to express even a negative in a positive form".
In coaching terms, rather than say "don't bend your knee" we might say "straighten your knee" or even better "reach for the sky" depending on what we are trying to achieve.
Strunk and White use the following written examples of unnecessary negative words and their alternative:
Not honest –  dishonest
Not important- trifling
Did not remember- forgot
Did not pay any attention to- ignored
Did not have much confidence in- distrusted
As you can see, much of this can be applied to our coaching language as we endeavour to "omit unnecessary words".
On Writing: Stephen King
An outlier perhaps, but an interesting read on creating a narrative. Aimed at fiction writers, it does give a great perspective on the writing process and how ideas are formed. The first half of the book is autobiographical; the second half gives more
direct ideas on writing and getting published.
This is an entertaining read and shows how King learnt from early mistakes and advice from ruthless editors ("healthy heat" would have been black lined). This section shows how he offers advice partly based on using correct grammar, partly on avoiding clichés:
"Anyone using the phrase "That's so cool" should have to stand in the corner and that those using the far more odious phrases "at this point in time" and "at the end of the day" should be sent to bed without supper (or writing-paper, for that matter)."
The Sense of Style: Steven Pinker
Finally, if you are in the serious business of writing professionally, including academic papers, books and journal articles, then this book is a must-have.  I borrowed this book from the library and then bought my own copy.
Well written (as it should be), humorous and insightful, this is a guide to writing that will appeal to all of us who wish to convey a message clearly and concisely. It can be quite hard to follow, I got lost in the chapter about sentence trees and strings, but my understanding of grammar rules is vague.
The second half of the book can be used as a reference as it summarises common errors and questions such as the difference between "who" and "whom". My understanding of words such as "practicable" and "practical" improved thanks to me reading the second half of the book (Practicable means it is easily put into practise; the –able means it is an ability).
I would suggest this book be read after the other three.
If we wish to share ideas and improve our understanding of the world improving our writing skills is essential.
So much of journal writing is poorly written that trying to ascertain the pertinent facts is too difficult. We then fall back into just reading abstracts or, worse still, twitter summaries of the abstracts. This then means we are unable to truly learn and understand, let alone challenge the authors or reproduce their work.
Other communication
Whilst this blog is about writing, I would recommend Dan Roam's books "Show and Tell" and "Back of the Napkin" to help you use drawings and picture boards for presentations.
Client Testimonials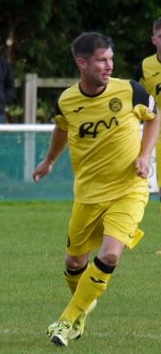 Scott Rogers: Footballer
I ruptured my ACL back in August 2015 playing football for Tiverton Town FC. Not only have I just returned to play again less than a year later with my knee feeling as good as it did prior to my injury,  but my my body in the whole feels like it was 10 years ago […]
More
Upcoming Courses