Main Menu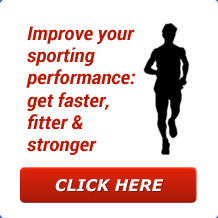 Latest Blog Entry
A review of Jerome Simian's workshops on physical preparation for sport. I had to choose between different "strands" of coaching topics at the IFAC conference in Loughborough. A difficult choice, not wanting to miss out on some excellent speakers. I chose to attend Simian's because of a quote I heard on the HMMR podcast: "I […]
User login
Let your child play sport rather than just compete
Children need to play more and compete less
Children who get injured or burntout may be competing at sport too much and have too little opportunity to just play. These words on shoulder operations by Hall of Fame baseball player John Smoltz ring very true.
"I want to encourage the families and parents that are out there to understand that this is not normal to have a surgery at 14 and 15 years old. That you have time, that baseball is not a year-round sport. That you have an opportunity to be athletic and play other sports.
Don't let the institutions that are out there running before you guaranteeing scholarship dollars and signing bonuses that this is the way. We have such great, dynamic arms in our game that it's a shame we're having one and two and three Tommy John (shoulder operation) recipients.
So I want to encourage you, if nothing else, know that your children's passion and desire to play baseball is something that they can do without a competitive pitch. Every throw a kid makes today is a competitive pitch. They don't go outside, they don't have fun, they don't throw enough – but they're competing and maxing out too hard, too early, and that's why we're having these problems. So please, take care of those great future arms."
Baseball Hall of Fame induction speech, former Atlanta Brave pitcher John Smoltz
If an adult is present, then the sport is organised. If the kids are left to their own devices they play more, compete with each other and on their own terms.
Further reading :
Client Testimonials
Dan James – Paralympian
During the build up to the Beijing Paralympics I was fortunate to be able to train with Excelsior. During this time James delivered a specific eleven month training block to me starting from base fitness up to more complex circuits and exercises. James would always take part in our sessions and this really helped motivate me, as we would push each other to achieve during the sessions. James was flexible around my shift work and would always answer any questions I had, however daft they sounded!
More
Upcoming Courses
Athletic Development Coach – WILLAND
20 Feb 2019
Athletic Development Coach Venue: WILLAND Date: Wednesday 20th February. Time 0900-1630. Booking deadline Friday 8 February Is the 'Athletic Development Coach' course for me? This particular course is for our junior members to attend. If you are interested in attending please contact Carly. What will I learn? Course Goals and Objectives Candidates will be expected […]