Main Menu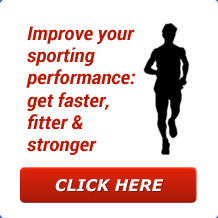 Latest Blog Entry
Bayern vs Chelsea: Only the fittest will prevail.As the world's top footballers prepare to meet in the Champions League Final this weekend, we explore what it takes to make it at the highest level.Advances in Sports Science have revealed the highly energetic demands within the modern game, what we as coaches then do is help you get ready to play and meet those demands.
User login
Life as a Strength and Conditioning Intern
Knowing what I don't know.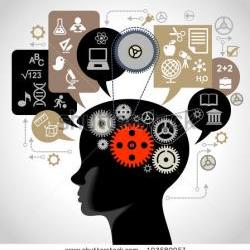 During the period of my internship with Excelsior, I learnt many lessons and gained some valuable skills. Although I began the year keen to learn and improve my coaching, one of the most surprising things to me was just how much I still had to learn.
Here are a few reflections on my year as an intern.
3 important lessons learnt
1. Technical information-
During the course of my internship I have learnt about strength, speed and power training in a lot more detail than I previously had.
Running technical drills as well as weight training drills to apply force during the running action were among the most interesting things I learnt.
2. Overload-
Training is designed to overload the body, to push it beyond what it is used to in order to adapt and improve. I have regularly designed programmes to progressively increase the work done by clients in order to overload them, through increasing load, repetitions or time performing certain exercises.
However these are all forms of resistive overload, and I had been missing temporal and spatial overload. These are designed to overload the body fast and in different directions respectively.
3. How useful is the exercise?
There are many exercises and forms of training available to coaches, all of which can challenge the athletes physically. An important lesson I have learnt this year is to distinguish between whether an exercise is useful or just designed to tire the athlete out.
Quality of exercise is a must before quantity is increased.
3 things which surprised me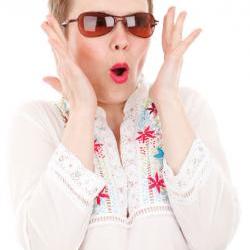 1. Often the simpler the idea or concept the better.
Coaches can over complicate things when working with young athletes, when really just turning up and working hard will be as good as any periodised plan.
2. How much I would learn about business and life.
One of the biggest surprises to me during the course of the internship was how much I would learn about running a business as well as coaching. Learning how to market and sell myself as a coach will be a valuable skill; it is no good being able to coach, with nobody to coach.
3. Why more young athletes aren't getting appropriate coaching.
I have learned a lot of new things during the internship with regards to training young athletes. They are different to fully grown athletes and need to be taught good movement patterns and have good all round athleticism, not just sport specific.
A lot of what I have learned now instantly made sense and I feel foolish for not thinking like it before. So why are so many young sports people still being made to run endlessly around playing fields with no worry about technique or the impact on the body, specialise in sports before they even start secondary school and being given training plans which improve very little of their athleticism?
Answers on a post card please.
3 things to work on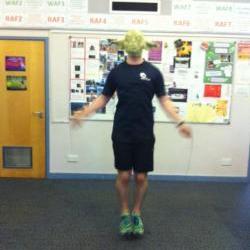 1. Making opportunities for myself to apply what I have learned.
I need to have confidence in myself to go out and make contacts rather than waiting for coaching roles to appear.
2. Keep reinforcing good technique and don't be afraid to stop and build a technique up from the bottom
3. Learning to communicate with athletes of all ages and abilities.
Building rapport with athletes is as important as technical knowledge when aiming to get the best out of them
Matt Durber
Client Testimonials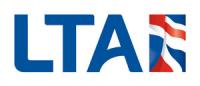 Middlesex LTA
James has been training the top performance players in the county and has proved a great success. The sessions are well organised and the feedback and the programmes given to the players are excellent.
More
Upcoming Courses
Speed Training for Sports Coaches: Paddington, London
07 Jul 2018
One day speed seminar for sports coaches This one day seminar will help you understand basic speed training principles and give you practical coaching ideas that you can implement with your sports team and players. Athletic Development Coach James Marshall will introduce coaches to fundamental movements and exercises that will translate from track to field/court […]