Main Menu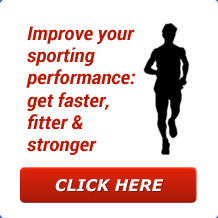 Latest Blog Entry
I Hate Pre-Season TrainingThis is often the thought of players who are forced to undergo various fitness tests and long slow runs as part of a pre-season fitness programme.Doing repeated doggies, shuttle runs and various circuits, with barely a ball in sight is enough to put most players off.It doesn't have to be this way.
User login
Love to read books 2016
Love to read ?
Here are the 78 books I have read in 2016, with a brief commentary on each. My top 3 books read this year are:
Physical Education for Children: A Focus on the Teaching Process. Ed Bette Longsden.
Start With Why: Simon Sinek.
Harry's War: Harry Drinkwater.
It would be great if you could add a favourite of yours at the bottom. A mixed bag with some fiction, some coaching, some technical and some on culture and learning.
The Japanese noun for a pile of unread books is Tsundoku. My personal Tsundoku is now 27 books (with these pictured added thanks to Santa).
I am lucky enough to have a few good friends and colleagues who are happy to add to the pile with their recommendations! Plus Mandi Abrahams from Castle Books in Beaumaris and the Hayridge library in Cullompton.
Hellicona Spring: Brian Aldiss. Classic British SF novel.
Leading: Alex Ferguson with Michael Moritz. Patchy book from the Manchester United Manager. Some great insights, but poorly written. Epilogue is excellent.
The Dispossessed: Ursula Le Guin. More classic British SF. Thought provoking novel about benefits of true communist, meritocratic society.
This Is Your Brain on Sports: R.E.M. Grand & A.D. Goldberg. Largely anecdotal look at sports trauma stress disorder (slumps, yips, etc.). Some practical exercises at the end.
Anatomy Trains: T.Meyers. In depth look at fascial anatomy. Has many good points, although soft tissue work is outside of my remit.
Canticle For Leibowitz: Walter Miller. SF novel set in post apocalyptic Earth with heavy Catholic bent. Very interesting and thought provoking.
The Hungry Spirit: Charles Handy. Thought provoking book from 20 years ago about quest for meaning beyond capitalism. Much of which has come to pass.
A Void: Georges Perec. Novel without the letter 'e'. Tortuous in parts, an interesting concept, but hard to read.
My Story: Louis Smith. Lightweight book with some nice pictures, reveals little about gymnastics or training.

Culture And Society 1780-1950 : Raymond Williams. An insightful series of essays about different authors and how they have influenced our (British) culture. Extremely well written and informative.

The Big Gold Dream: Chester Himes. Crime thriller set in Harlem. Punchy, colourful, atmospheric.
The Uses Of Literacy: Richard Hoggart. In depth look at the Northern Working Class in 1957. What constitutes their culture, background and forms of reading. Thoughts on aspirations and constraints of every day folk.
You Win In The Locker Room First: Jon Gordon and Mike Smith. Excellent short read about creating the right culture to help you win. Well broken down with good examples from the Atlanta Falcons.
Hellicona Summer: Brian Aldiss. Sequel SF Novel, more royal drama than SF. Less enjoyable than first.
Simple Rules: Donald Sull and Kathleen Eisenhardt. Excellent book on decision making, goal setting and doing what matters most. Very well written, clear examples, useful tips, humorous.
Secrets of Soviet Sports Fitness & Training: Michael Yellis and Richard Trubo. 1988 book which starts every paragraph with variation of "Soviet methods are better.." Poor.
Pretty Girls in Little Boxes: Joan Ryan. Whistle blowing account of 1990s ice skating and gymnastics in the USA and its affects on the girls involved. Hopefully things have changed since.
Soul On Ice: Eldridge Cleaver. Powerful, intelligent and very well written series of essays written from within Folsom prison in the 1950s-60s. Cleaver was one of the leading lights behind the Black Panthers.
The Female Brain:Louann Brizendine. Excellent book about the developing female brain and how it changes with age. Well researched, good examples, funny.
Hellicona Winter: Brian Aldiss. Concluding part of this SF trilogy. Poignant story about man and relationship with environment and others.
The Modern Writer and His World: G.S. Fraser. Review of prose, poetry, praise and literary criticism from 1890-1960.
Judas Unchained: Peter Hamilton. Overlong SF novel, high on action and scope, but low on dialogue or maintaining interest. Bloated in attempt to become "epic".
Team of Teams: General Stanley McChrystal. Very interesting book about working in complex, fast moving environments. Uses examples from the Iraq conflict. Must read for people in big organisations.
Sea Harrier Over the Falklands: Sharkey Ward. Insightful book about the Commanding Officer of 801 Squadron and his combat experiences. Details the bureaucracy and inter-service rivalries even when lives are at stake.

Turn This Ship Around: David Marquet. Excellent book about leadership from this USN submarine Captain. Tells the story of how the USS Santa Fe went from worst performing boat to best. Well laid out and written, with clear action points at the end of each chapter.

CEO Strength Coach:Ron McKeefery. Surprisingly useful read about how to become a strength coach at a US college/ pro team. Quite short, but easy to follow. Useful for undergraduates and those aspiring to become S&C coaches.
Enemy Coast Ahead: Guy Gibson. Enthralling book by the Dambusters leader. An account of his 174 sorties over enemy territory, culminating in his most famous mission.
It's Not About The Coach: Stuart Haden. Great title, but then goes down hill. Self indulgent waffle, badly written with lots of typos and ill constructed sentences.
Nelson Brittania's God of War: Andrew Lambert. Interesting biography of the great sailor, leader, diplomat and national hero. Inspiring and insightful.
The Last Stand: Nathaniel Philbrick. Detailed account of Custer and Sitting Bull. Revealing story of the poor leadership from Custer, Benteen and Reno amongst others. Very well researched.
Top Performance: Zig Ziglar. Excellent book about developing yourself and others. Written with sales people in mind, but applies well to coaching.
Why We Get Fat and What To Do About It: Gary Taubes. Light weight read about diet and fat. Interesting look at insulin.
Frankenstein Unbound: Brian Aldiss. Timeslip SF novel featuring, Shelley, Byron and Frankenstein. Clever and interesting.
The Energy Bus: Jon Gordon. Interesting, easy to read fable about taking control of your own life.
The Grapes of Wrath: John Steinbeck. Re read after 25 years. Outstanding novel about the Depression struggles of economic migrants in 1930's California. Resonates today.
A Guide to the Good Life: William B. Irvine. Very useful guide to Stoicism in the 21st Century. Applicable, relevant and meaningful.
Eagles at War: Ben Kane. Historical novel about massacre of 3 Legions by Germanic tribes.
The Pressure Principle: Dave Alred. A look at performing under pressure by kicking coach/ psychologist. Some good points, but simplistic.

Winners and How They Succeed: Alastair Campbell. Excellent book looking at strategy, vision, will to win and managing in a crisis from Blair's spin doctor. No Campbell fan, but great use of case studies and interviews from many successful people.

Born to Run: Christopher McDougall.  Interesting, but highly anecdotal tale of Long distance running in Mexico.
21st Century Guide to Individual Skill Development: Brian McCormick. Excellent short book for players who are looking for ways to improve their game. Well researched, transferable to other sports.
The Silo Effect: Gillian Tett. Quite academic book about how silos have led to insularity and lack of oversight. Heavy on financial institutions, but also offers insight into Chicago PD, Facebook and the Cleveland Clinic. Interesting, but dry.
Just Mercy: Bryan Stevenson. Gripping account of Death Row inmates, poor Southern black Americans and injustice. Heartbreaking and heartwarming in equal doses. Highly recommended.
Middle Distance Running: Percy Wells Cerutty. Written in 1964 by the famous Australian coach. Entertaining read, borderline eccentric, but very informative.
Think Like a Freak: S.D.Levitt & S.J.Dubner. More stats stories from the authors of Freakonomics. Useful look at behaviours.
The Prince: Machiavelli. Treatise on gaining and maintaining power from this 15th century politician. Astute analysis and relevant today.
Muhammad Ali His Life and Times: Thomas Hauser. In depth look at Ali with many transcripts from people around him. Written in 1990, so missed his last 26 years.
Pure: Andrew Miller. Fictional account of a rural engineer commissioned to destroy cemetery in Paris in 1785. I couldn't see what all the fuss was about.
The Secret: Deric Henderson. True story of a double murder by spouses disguised as suicide. Unpleasant reading.
Lord of the Rings: JRR Tolkien. Rearead with my Daughter. Still has many good points.
The List of Seven: Mark Frost. Entertaining Victorian thriller about Arthur Conan Doyle and his inspiration for Sherlock Holmes.
Start With Why: Simon Sinek. Excellent thoughts on these now famous circles. Underpins everything we do as coaches. Must read.
Our Iceberg Is Melting: John Kotter. Use of Penguins in a fable about how to implement change in big organisations.
Today We Die a Little: Richard Askwith. Detailed and inspirational account of the Czech distance runner Emil Zatopek.
By Air to Battle: Official Account of the British Airborne Divisions. Ministry of Information 1945. Small but personal account of the start of Airborne operations in World War II. Written in immediate aftermath, the exploits are delivered in matter of fact tone. Downright heroic in parts.
Planet of the Apes: Pierre Boulle. Novel on which the film was based, interesting but simplistic. Different ending to film.
King and Country, Selections from British War Speeches 1939-1940. Speeches by King George, Churchill, Eden and Princess Elizabeth amongst others. A reminder of how dark times were, and how our Country stood alone.
Win Forever: Pete Carroll. Clearly written account of how he developed his coaching philosophy. 20+ years in the making.

Physical Education for Children: A Focus on the Teaching Process. Ed Bette Longsden. Very detailed book looking at how to structure a physical education programme. Educational dance, gymnastics and games are highlighted. Must read.

Pour Me A Life: A.A. Gill. Humorous and revealing autobiographical account of alcoholism.
The Mastery of Movement: Rudolf Laban. 1950s source on detailing movement with dance emphasis. broken down into component parts for classification. Foundation work.
Harry's War: Harry Drinkwater. World War 1 daily diary by an ordinary chap doing extraordinary things in an infantry battalion. Very detailed account and a great historical record. The danger, the boredom, the muck, the futility and the importance of a hot meal and shelter are clearly described. Page turner.
Moonwalking with Einstein: Joseph Foer. Story of journalist training for US memory championships and winning it. Funny and self deprecating in parts, reveals the techniques and methods behind storing information.
The New Rules of Marketing & PR: David Meerman Scott. Well laid out and systematic overview of spreadng a message. Follow up to World Wide Rave.
Christie Malry's Own Double Entry: B.S.Johnson. Nihilistic novel about a 1960s anarchist/ accounts ledger clerk. Short, funny, original.
Circuit Training For All Sports: Scholich. Can't believe I hadn't read this sooner. Great mix of theory with practical ideas.
Does it Make the Boat Go Faster?: Ben Hunt-Davies & Harriet Beveridge. Practical ideas on attaining a specific goal. Based on the GB rowing eight winning Gold in Sydney Olympics. Well laid out and extremely useful.
All Shot Up: Chester Himes. Harlem crime novel from 1960s. Short, violent, colourful and snappy.
The Country and the City: Raymond Williams. Classic book looking at society's move from country to city through literary sources. Very well researched, quotes are well used. Insightful.
Education in Movement: W. McD Cameron & P. Pleasance. Great little aide memoire on Primary School gymnastics based on Laban's work.
The Woman Chaser: C. Willeford. Pulp Fiction Novel about would be movie Director and used car salesman. Funny and off beat.
The Secret War: Max Hastings. Extensive account of spies, intelligence gathering and blunders in World War II. Interesting in parts, shopping list of facts elsewhere.
Spartacus: Lewis Grassic Gibbon. Written before the Howard Fast novel which became the film. Bleak, brutal and pacy. Excellent novel.
The Psychology of Strength and Conditioning:Ed. D. Tod & D.Lavalle. Poorly written excuse for a book by academics for academics. 2-3 useful chapters out of 10. The rest were amalgamations of research from different fields with authours trying to extrapolate toS&C.
The Sirens of Titan: K.Vonnegut. Thought provoking sci-fi novel from 1959. Contains big questions and answers about the meaningless of life.
Economic Philosophy: Joan Robinson. Short series of essays written in 1962 explaining the human side of economics.     Puts Brexit and the "austerity years" into context.
Neon Rain: James Lee Burke. First of the Robicheaux detective novels, set in New Orleans. Very descriptive and violent.
Mapping the Second World War: Peter Chasseaud. Well laid out overview of WWII with nice maps on almost every page. Coffee table type book.
I have spent some time reviewing and highlighting the main points from the technical books. Like these coaching philosophy books ( I am always trying to get the candidates on our strength and conditioning courses to read more books).
Please leave your suggestions as a comment below and Happy Reading for 2017
Client Testimonials
Sean Clifford- Point Guard
I feel that training with South West Talent and James Marshall has been the best thing I've done for my basketball career so far. It has greatly improved my overall athleticism which has been a real benefit to me when on court. More importantly, however, the training has enabled me to continue playing whilst suffering from a back injury which has caused me real problems over a number of years. It has made huge improvements more recently and I am confident that I will be in good shape to play this coming season.
More
Upcoming Courses
Speed Training for Sports Coaches: Paddington, Fully Booked
07 Jul 2018
One day speed seminar for sports coaches This one day seminar will help you understand basic speed training principles and give you practical coaching ideas that you can implement with your sports team and players. Athletic Development Coach James Marshall will introduce coaches to fundamental movements and exercises that will translate from track to field/court […]