Main Menu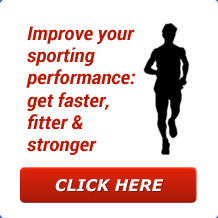 Latest Blog Entry
A review of Jerome Simian's workshops on physical preparation for sport. I had to choose between different "strands" of coaching topics at the IFAC conference in Loughborough. A difficult choice, not wanting to miss out on some excellent speakers. I chose to attend Simian's because of a quote I heard on the HMMR podcast: "I […]
User login
LTAD- USA versus UK
How many matches should be played in a year?
I had the pleasure of meeting Mauro deGennaro, Director of Athletics at Hoboken High School, last week. We were talking about his schedule of training for his football team this autumn, and he was saying that they were going to be training easy in the week because of the amount of contact in the game. How many games a season do they play?
9. That's right 9. His 14 year old Freshman play 9 football games a season, then move to another sport next term.
Speaking to another Coach in the UK last week, whose 14 year old son plays rugby for the school, club and district teams, he said if all the matches go ahead, then that child will play 50 rugby matches this season.
50, that's right- FIFTY.
That is a prime example of why Long Term Athlete Development (LTAD) is just another acronym or poster presentation in a folder on a shelf somewhere in this country.
The research is out there, there are rules in place, but coaches and parents will always find a way to ignore these- until the player breaks, or quits at 16. Those that survive will then be put onto a sagittal plane hypertrophy programme and told to put on 10kg each off season (about 5 weeks currently here).
This is not some secret that no one can understand, but it does seem difficult to implement.
Why play our junior players to death, (but don't do weights under -16 because of the likelihood of injury) and then expect them to cope with a barbell lifting programme designed for adults, that reinforces all the negative movement patterns they have developed from overspecialising at a young age?
Here are some pointers for parents and coaches alike:
Have a quick check as to whether this is happening in your governing body, club, district or school.
Have a look at who is delivering and designing programmes for your youth athletes. Are they experienced, knowledgeable and conscientious?
Is the programme designed for development?
Is there a long term approach? What will your child be looking like and how they will they be moving in 3 years time?
Will they still want to play the sport and be healthy at 18?
Is someone co ordinating the overall plan for your child- between all sports and all teams?
Don't wait until they are broken.
Client Testimonials

David Lloyd Tennis Academy
James is much liked and respected by all the players both because of his wide knowledge of tennis specific fitness and his ability to communicate the content.
More
Upcoming Courses
Athletic Development Coach – WILLAND
20 Feb 2019
Athletic Development Coach Venue: WILLAND Date: Wednesday 20th February. Time 0900-1630. Booking deadline Friday 8 February Is the 'Athletic Development Coach' course for me? This particular course is for our junior members to attend. If you are interested in attending please contact Carly. What will I learn? Course Goals and Objectives Candidates will be expected […]