Main Menu
Latest Blog Entry
"A pessimist complains about the wind, an optimist waits for it to change, a leader adjusts the sails." (source unknown) sent by John Mallett.
User login
Making a Difference?
I had to do a brief presentation last week on what I do and who I have worked with. Some coaches said some nice things about my work, but I questioned how much of a difference I make.
Sometimes you make a huge amount, sometimes it is small, but worthwhile, Sometimes any Coach could be in that place and the athlete would still be successful.
Watching a hockey camp last week I saw keen 7 year olds being "coached" by bored looking teenagers. The session structure was poor, too much technical information and not enough activity for the youngsters, games of 6 v 6 at this age are pointless- the big kids run over the little ones, the fast ones run round slower ones, no skill or tactical development at all took place.
I was wondering whether the parents would have been better letting the kids "mess around" with a hockey stick and ball and some mates "jumpers for goal posts" and letting them develop in their own time.
Client Testimonials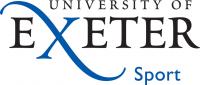 University of Exeter
James has been our lead strength and conditioning coach for the Talented Athlete Scholarship Scheme (TASS) at the University of Exeter since the scheme's inception. His attitude, professionalism and above all his drive and desire to help each sportsman and woman develop and reach their potential is exactly what we require. James shows a real interest in each of his athletes and helps them to aspire to be as good as they can and ensures that no goals are unattainable.
More
Upcoming Courses