Main Menu
Latest Blog Entry
Excelsior AD Club newsletter March 2019 We have had so much happen in the last month, and exciting things happening in the run up to Easter, it is best to keep them all in one place. So here you go. 6 members complete their Athletic Development Coaching Course Archie, Daisy, Flora, Jakin, Rebecca and Stephanie […]
User login
Making athletes robust
ro·bust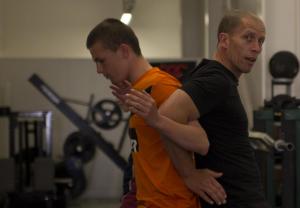 (r

-b

st

, r


b

st

)
adj.
1. Full of health and strength; vigorous.
2. Powerfully built; sturdy.
3.
Requiring or suited to physical strength or endurance:
robust labour.
4.
Rough or crude; boisterous:
a robust tale.
5.
Marked by richness and fullness; full-bodied:
a robust wine.
---
[Latin
r

bustus
, from
r

bur, r

bus
,
oak, strength
; see
reudh-
in Indo-European roots.]
---
ro·bust

ly
adv.
ro·bust

ness
n.

Robust is a word I use a lot in working with young athletes– giving an idea of a goal to work towards in the short term before we develop them further. Unfortunately, a lot of them don't know what it means!
Naseem Taleb in his book antifragile discounts robust and resilient because they just maintain the status quo. Instead "antifragile" means you actually develop and improve as a result of stress.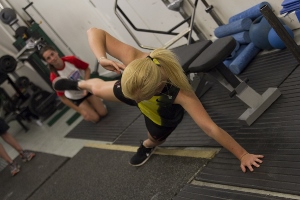 England Hockey talk about "robustness training" but then send their players on endless jogs around the pitch, then having them endure 6 hours of low level "busy work" on camps.
Client Testimonials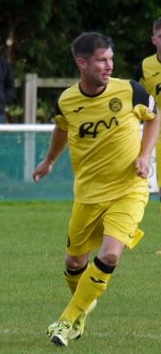 Scott Rogers: Footballer
I ruptured my ACL back in August 2015 playing football for Tiverton Town FC. Not only have I just returned to play again less than a year later with my knee feeling as good as it did prior to my injury,  but my my body in the whole feels like it was 10 years ago […]
More
Upcoming Courses
Sports Performance Workshop: Willand
10 Apr 2019
Sporting success starts here
Are you a sporting teenager who wants to get better?
Do you play more than 1 sport?
Do you want specific advice on how you can prepare for the matches ahead?
Do you want to know how to balance school/ club sporting commitments?
This day is for you.
The Day will include: