Main Menu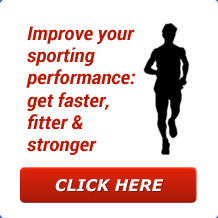 Latest Blog Entry
A review of Jerome Simian's workshops on physical preparation for sport. I had to choose between different "strands" of coaching topics at the IFAC conference in Loughborough. A difficult choice, not wanting to miss out on some excellent speakers. I chose to attend Simian's because of a quote I heard on the HMMR podcast: "I […]
User login
Making mistakes in coaching: Diary of an intern
Learning the Olympic Lifts
In my last reflection I spoke about needing to have confidence in myself and I have certainly been working towards this with James' help. I had the great opportunity of taking the Athletic Training Group which runs on Wednesday evenings at Exeter Uni.
During the past couple of sessions I have helped James out with, we have been doing some Olympic lifts. I have not done these types of exercises before so my knowledge and confidence in this area isn't very strong.
I did feel that because I am a personal trainer, I should already know these lifts, techniques, teaching cues etc.  I felt a little guilty telling James that I didn't feel confident enough to teach these by myself. His answer…"that's why you're doing this internship."
How can you improve without learning and correcting?
He was completely right. I am learning and growing as a trainer and coach all the time, especially during my time with Excelsior. It's ok not to know things.
So my job is to increase my knowledge and understanding of these movements through James (and the level 2 S+C course James runs.) I am allowed to not know things, just as athletes are allowed to make mistakes.
I am looking forward to hopefully starting courses and a development group like the one I help James out with in Cardiff when I move there at the end of March.
I have also been doing a lot more research through reading, online and through coaches that have more experience in their fields so that my knowledge grows further still.
Gemma Robertson 
Client Testimonials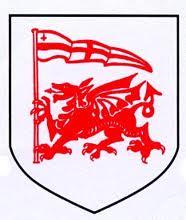 London Welsh RFC
James has provided a wealth of experience and expertise to the Academy set up at London Welsh RFC in recent years. He has addressed both the physical and mental development of the players through innovative, player and position specific programmes which have resulted in each individual within the group developing towards their potential.
More
Upcoming Courses
Athletic Development Coach – WILLAND
20 Feb 2019
Athletic Development Coach Venue: WILLAND Date: Wednesday 20th February. Time 0900-1630. Booking deadline Friday 8 February Is the 'Athletic Development Coach' course for me? This particular course is for our junior members to attend. If you are interested in attending please contact Carly. What will I learn? Course Goals and Objectives Candidates will be expected […]