Main Menu
Latest Blog Entry
Excelsior AD Club newsletter March 2019 We have had so much happen in the last month, and exciting things happening in the run up to Easter, it is best to keep them all in one place. So here you go. 6 members complete their Athletic Development Coaching Course Archie, Daisy, Flora, Jakin, Rebecca and Stephanie […]
User login
Making mistakes in coaching: Diary of an intern
Learning the Olympic Lifts
In my last reflection I spoke about needing to have confidence in myself and I have certainly been working towards this with James' help. I had the great opportunity of taking the Athletic Training Group which runs on Wednesday evenings at Exeter Uni.
During the past couple of sessions I have helped James out with, we have been doing some Olympic lifts. I have not done these types of exercises before so my knowledge and confidence in this area isn't very strong.
I did feel that because I am a personal trainer, I should already know these lifts, techniques, teaching cues etc.  I felt a little guilty telling James that I didn't feel confident enough to teach these by myself. His answer…"that's why you're doing this internship."
How can you improve without learning and correcting?
He was completely right. I am learning and growing as a trainer and coach all the time, especially during my time with Excelsior. It's ok not to know things.
So my job is to increase my knowledge and understanding of these movements through James (and the level 2 S+C course James runs.) I am allowed to not know things, just as athletes are allowed to make mistakes.
I am looking forward to hopefully starting courses and a development group like the one I help James out with in Cardiff when I move there at the end of March.
I have also been doing a lot more research through reading, online and through coaches that have more experience in their fields so that my knowledge grows further still.
Gemma Robertson 
Client Testimonials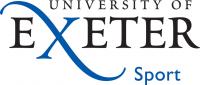 University of Exeter
James has been our lead strength and conditioning coach for the Talented Athlete Scholarship Scheme (TASS) at the University of Exeter since the scheme's inception. His attitude, professionalism and above all his drive and desire to help each sportsman and woman develop and reach their potential is exactly what we require. James shows a real interest in each of his athletes and helps them to aspire to be as good as they can and ensures that no goals are unattainable.
More
Upcoming Courses
Sports Performance Workshop: Willand
10 Apr 2019
Sporting success starts here
Are you a sporting teenager who wants to get better?
Do you play more than 1 sport?
Do you want specific advice on how you can prepare for the matches ahead?
Do you want to know how to balance school/ club sporting commitments?
This day is for you.
The Day will include: