Main Menu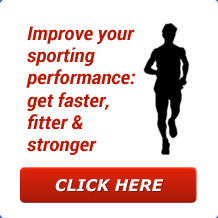 Latest Blog Entry
A review of Jerome Simian's workshops on physical preparation for sport. I had to choose between different "strands" of coaching topics at the IFAC conference in Loughborough. A difficult choice, not wanting to miss out on some excellent speakers. I chose to attend Simian's because of a quote I heard on the HMMR podcast: "I […]
User login
Multi Planar strength training
Here is a quote from John Jesse, in his "Wrestling Physical Conditioning Encyclopedia"
"The writer has consistently maintained over the years that very few, if any, athletes in the modern industrial culture, ever develop all -round body strength. Even those who accept the concept of progressive weight training overemphasize great strength development in the arms, shoulders and legs.
The majority of weight training programs designed for athletes emphasise lifting in the vertical plane with a straight back. Little emphasis is placed on a comparable level of strength development in the rotational muscles of the lower back, sides and abdomen.
Rotational, lateral and round-back vertical (upward) movements comprise the overwhelming majority of movements in the combative sports."
This was written in 1974.
Unfortunately, these type of movements are often hard to quantify. This means that sometimes they are left out of programming because it is harder to show "progress" on a spreadsheet.
A good coaching and some athlete education will allow the athletes to realise progress in a more meaningful way: one that they can apply to their sport.
Client Testimonials
Sean Clifford- Point Guard
I feel that training with South West Talent and James Marshall has been the best thing I've done for my basketball career so far. It has greatly improved my overall athleticism which has been a real benefit to me when on court. More importantly, however, the training has enabled me to continue playing whilst suffering from a back injury which has caused me real problems over a number of years. It has made huge improvements more recently and I am confident that I will be in good shape to play this coming season.
More
Upcoming Courses
Athletic Development Coach – WILLAND
20 Feb 2019
Athletic Development Coach Venue: WILLAND Date: Wednesday 20th February. Time 0900-1630. Booking deadline Friday 8 February Is the 'Athletic Development Coach' course for me? This particular course is for our junior members to attend. If you are interested in attending please contact Carly. What will I learn? Course Goals and Objectives Candidates will be expected […]