Main Menu
Latest Blog Entry
Excelsior AD Club newsletter March 2019 We have had so much happen in the last month, and exciting things happening in the run up to Easter, it is best to keep them all in one place. So here you go. 6 members complete their Athletic Development Coaching Course Archie, Daisy, Flora, Jakin, Rebecca and Stephanie […]
User login
NFL Combine Bench Press Record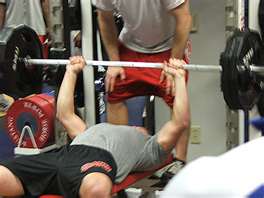 It is NFL Combine time.
This annual media circus attracts huge coverage in the USA. The bench press record for 100kg was set last week (video and text here) with a massive 49 reps. It will be interesting to see how this transfers to a playing career.  A lot of money is made getting people ready to do well at these tests.
I am currently training one GB American Footballer who will have to do a mini version in July for College applications. It is getting the balance right for looking after the individual, and making them stand out amongst hundreds of apllicants. for me, the ability to play well is the most important aspect.
How to Improve your 40m time.
An essential part of the Combine is the 40 yard dash. This article I wrote a couple of years ago highlights the need for 40 metre sprint training and ways to improve it.
Client Testimonials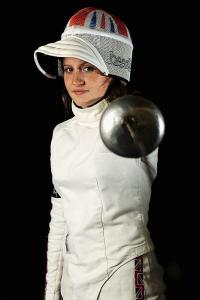 Jenny McGeever
James has been my strength and conditioning coach since June 2009 and during this time he has provided me with constant support and helped me develop as an athlete, from Under 17 international level to senior international. He is currently helping me with my transition from fencer to Modern Pentathlete.
More
Upcoming Courses
Sports Performance Workshop: Willand
10 Apr 2019
Sporting success starts here
Are you a sporting teenager who wants to get better?
Do you play more than 1 sport?
Do you want specific advice on how you can prepare for the matches ahead?
Do you want to know how to balance school/ club sporting commitments?
This day is for you.
The Day will include: