Main Menu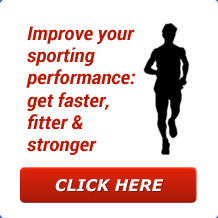 Latest Blog Entry
A review of Jerome Simian's workshops on physical preparation for sport. I had to choose between different "strands" of coaching topics at the IFAC conference in Loughborough. A difficult choice, not wanting to miss out on some excellent speakers. I chose to attend Simian's because of a quote I heard on the HMMR podcast: "I […]
User login
Reverse engineering the Olympic Lifts
Beware of the "research" about Weight Lifting
If you have invested heavily in researching the Olympic lifts and read research conducted on mediocre athletes or sports science students over a 6 week period, then you may have to justify their use at all times.
This could be an emotional attachment. You then look to seek out others with your point of view and add confirmation bias to this. If this happens to be Academics, then they will only publish work that confirms their views, and get undergraduates, and Phd students to do likewise.
What you then need to do is to set up an organisation or association that "accredits" members who also then use Olympic Lifts for all athletes at all ages and stages of training.
Then you charge for courses, conferences and CPD points– and you are onto a winner.
Of course, you could just Coach some real people, over time, in real life situations and use what ever methods will suit that athlete.
But how could you get that published?
 Come and train at our Weight lifting Club in Devon
Client Testimonials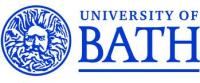 Bath University
"James worked with the Exeter and Taunton based Southwest Talent Centre scholarship athletes. He is deeply knowledgeable about strength and conditioning and has excelled at working with young athletes. His sessions are challenging and fun and he has succeeded in blending a group of athletes from a diverse range of sports into a cohesive training group.
More
Upcoming Courses
Athletic Development Coach – WILLAND
20 Feb 2019
Athletic Development Coach Venue: WILLAND Date: Wednesday 20th February. Time 0900-1630. Booking deadline Friday 8 February Is the 'Athletic Development Coach' course for me? This particular course is for our junior members to attend. If you are interested in attending please contact Carly. What will I learn? Course Goals and Objectives Candidates will be expected […]