Main Menu
Latest Blog Entry
"Each man delights in the work that suits him best"Homer, The OdysseyOdysseus had his 10 year journey home to Ithaca, Jason his search for the Golden Fleece, Percival his Grail Quest and Frodo had to destroy the One Ring.All these Heroes had to:
User login
Should I start running?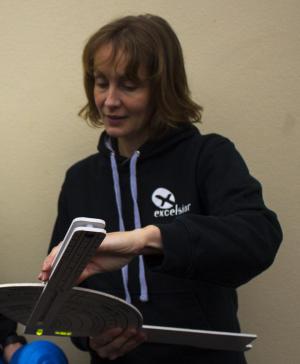 Over the years I have participated in various sports, gym classes and individual pursuits but running has never been given a chance. Why is that?
In April every year, London hosts its marathon and every year I nearly start a running regime…but I don't. I am fully aware that there are endless health benefits from regular running such as:
cardiovascular training
weight loss and maintenance
prevention of osteoporosis
improved sleep
reduced stress and anxiety
the list can go on and on. It is free once you have initially paid out for a decent pair of trainers. It can be done from home or your place of work at a time that suits you so it can fit into your busy lifestyle. So why don't I?
My previous and brief experiences in the past have been painful, exhausting and tedious. My first recollection of formal running was during the winter months of senior school. I loved all school sports and PE lessons apart from Cross Country running.
I just remember getting so cold and muddy. To be honest it felt like a punishment rather than an activity to encourage me to continue with regular exercise after I had left school. Fortunately, this discipline was short lived every year and it didn't deter me from participating in all other school sports through-out my teenage years.
In reflection, I did seem to be more attracted to team sports which have a social component and encouraged interaction and group work.
In subsequent years my sporadic running attempts have never progressed past the first outing. I found it so tough both physically and mentally that I didn't wish to repeat the experience even though I know it would eventually get easier.
As I ponder whether to give running another chance, I have complete admiration for all those London Marathon participants who have remained motivated and committed in order to attempt those 26 miles. From talking to friends and colleagues that do run, I am beginning to understand that the majority hate running but keep doing it because the benefits are worth it.
I am currently well and have no injuries. I have a pair of unused running shoes in the cupboard and time at the weekends and during the light evenings. I need to forget my past experiences and find some determination to get running now for the benefit of my health.
Let's start this love/hate relationship.
Always seek medical advice before commencing a running regime if you suffer from an illness or have a musculo-skeletal disorder or injury.
 Sarah Marshall 
2 years later and Sarah is now an integral part of the Excelsior ADC club in Willand. 
Client Testimonials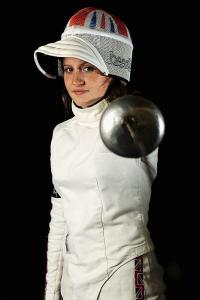 Jenny McGeever
James has been my strength and conditioning coach since June 2009 and during this time he has provided me with constant support and helped me develop as an athlete, from Under 17 international level to senior international. He is currently helping me with my transition from fencer to Modern Pentathlete.
More
Upcoming Courses