Main Menu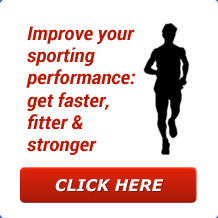 Latest Blog Entry
A review of Jerome Simian's workshops on physical preparation for sport. I had to choose between different "strands" of coaching topics at the IFAC conference in Loughborough. A difficult choice, not wanting to miss out on some excellent speakers. I chose to attend Simian's because of a quote I heard on the HMMR podcast: "I […]
User login
Speed and Power Training for Gymnasts
How to get faster for gymnastics
I presented two workshops last month at a conference for gymnastics coaches: speed training and plyometrics myths.
The coaches ranged in age, experience and their gymnastic discipline.
There is no one size fits all approach to gymnastics, so I tried to cover the underlying principles first so that the coaches could then apply it in their own context.
I made sure I asked questions first: what were their concerns, existing practices and type of gymnast they work with.
We then did practical drills with progressions from simple to complex.
"Running is a co ordination activity"
As I keep reminding the athletes I work with! The drills were designed to improve the 7 key aspects of running faster .
The coaches were enthusiastic, and had a go, even if they struggled somewhat to the new exercises.
With plyometrics training, it is important to do the work that is right for each athlete, so I showed several different progressions and variations.
The Coaches asked some great questions, and I hope I was able to help them. We have followed up since with the back up material and more video clips.
Looking forward to next time. I have since worked with 2 clubs on their specifc speed training for gymnasts on the vault and double mini trampoline.
Please see read our club page if you are interested in taking up gymnastics in Willand, Cullompton, EX15,
Client Testimonials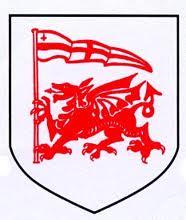 London Welsh RFC
James has provided a wealth of experience and expertise to the Academy set up at London Welsh RFC in recent years. He has addressed both the physical and mental development of the players through innovative, player and position specific programmes which have resulted in each individual within the group developing towards their potential.
More
Upcoming Courses
Athletic Development Coach – WILLAND
20 Feb 2019
Athletic Development Coach Venue: WILLAND Date: Wednesday 20th February. Time 0900-1630. Booking deadline Friday 8 February Is the 'Athletic Development Coach' course for me? This particular course is for our junior members to attend. If you are interested in attending please contact Carly. What will I learn? Course Goals and Objectives Candidates will be expected […]