Main Menu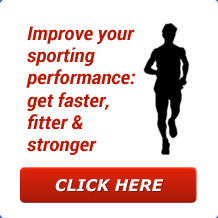 Latest Blog Entry
A review of Jerome Simian's workshops on physical preparation for sport. I had to choose between different "strands" of coaching topics at the IFAC conference in Loughborough. A difficult choice, not wanting to miss out on some excellent speakers. I chose to attend Simian's because of a quote I heard on the HMMR podcast: "I […]
User login
Speed training – use of hurdles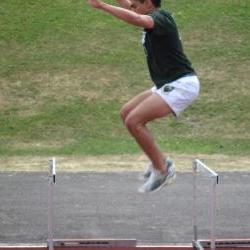 I am often asked what equipment is needed for training speed. I am a bit of a luddite when it comes to such things, thinking that I should develop my own coaching and observation before using gadgets
A good video camera and playback machine is necessary for good athletes, but for the majority, my eye is ok.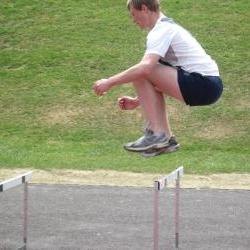 The use of high hurdles helps with hip power and alignment. The athletes shown here were doing a static jump over the first hurdle, immediately followed by a reactive jump over the second.
The idea is to help improve hip control as well as foot reactivity from the floor.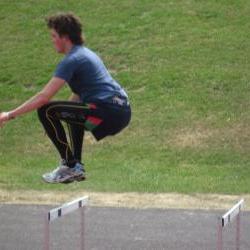 They did this twice followed by running to reinforce this action, then more drills and then more running.
I find that one coaching point per drill, followed by rehearsing that into running is effective.
These athletes followed the Jump Higher programme
Client Testimonials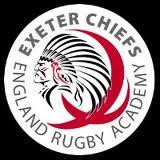 Exeter Chiefs Rugby Academy
James was in sole charge of fitness related matters, organising and implementing training programmes... also provided players with mentoring and advice on nutritional needs. He varied the programmes and was keen to keep ideas fresh and designed activities suitable to help young rugby player's progress. James was keen to put time into the thought process of his ideas and carry out to a very high standard.
More
Upcoming Courses
Athletic Development Coach – WILLAND
20 Feb 2019
Athletic Development Coach Venue: WILLAND Date: Wednesday 20th February. Time 0900-1630. Booking deadline Friday 8 February Is the 'Athletic Development Coach' course for me? This particular course is for our junior members to attend. If you are interested in attending please contact Carly. What will I learn? Course Goals and Objectives Candidates will be expected […]