Main Menu
Latest Blog Entry
Excelsior AD Club newsletter March 2019 We have had so much happen in the last month, and exciting things happening in the run up to Easter, it is best to keep them all in one place. So here you go. 6 members complete their Athletic Development Coaching Course Archie, Daisy, Flora, Jakin, Rebecca and Stephanie […]
User login
Speed training – use of hurdles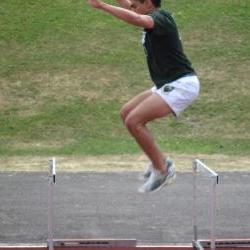 I am often asked what equipment is needed for training speed. I am a bit of a luddite when it comes to such things, thinking that I should develop my own coaching and observation before using gadgets
A good video camera and playback machine is necessary for good athletes, but for the majority, my eye is ok.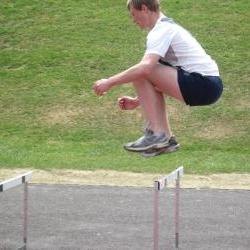 The use of high hurdles helps with hip power and alignment. The athletes shown here were doing a static jump over the first hurdle, immediately followed by a reactive jump over the second.
The idea is to help improve hip control as well as foot reactivity from the floor.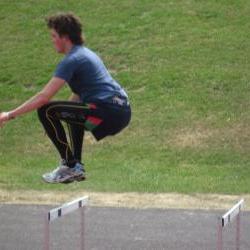 They did this twice followed by running to reinforce this action, then more drills and then more running.
I find that one coaching point per drill, followed by rehearsing that into running is effective.
These athletes followed the Jump Higher programme
Client Testimonials
Dan James – Paralympian
During the build up to the Beijing Paralympics I was fortunate to be able to train with Excelsior. During this time James delivered a specific eleven month training block to me starting from base fitness up to more complex circuits and exercises. James would always take part in our sessions and this really helped motivate me, as we would push each other to achieve during the sessions. James was flexible around my shift work and would always answer any questions I had, however daft they sounded!
More
Upcoming Courses
Sports Performance Workshop: Willand
10 Apr 2019
Sporting success starts here
Are you a sporting teenager who wants to get better?
Do you play more than 1 sport?
Do you want specific advice on how you can prepare for the matches ahead?
Do you want to know how to balance school/ club sporting commitments?
This day is for you.
The Day will include: