Main Menu
Latest Blog Entry
Excelsior AD Club newsletter March 2019 We have had so much happen in the last month, and exciting things happening in the run up to Easter, it is best to keep them all in one place. So here you go. 6 members complete their Athletic Development Coaching Course Archie, Daisy, Flora, Jakin, Rebecca and Stephanie […]
User login
Stronger, higher and better fuelled: athlete support day in Exeter.
"Defatted Wheat Germ? That's Special K!"
The horrors of breakfast cereals were the opening topic on the latest Athlete Support Day in Exeter.
Healthier and affordable alternatives were given in this interactive presentation with the kids and some Mums.
One of the important parts of the Excelsior Athletic Development Centre is Parent and Coach education. The Mums do the shopping and cooking for the most part, so it is great that they attend these parts of the day.
How to start resistance training
Move well
Move further
Move faster
Do more of it
Then add resistance.
That is the simple plan about getting stronger for sport.
Unfortunately, the prevailing "wisdom" is just to add load and get bigger as quickly as possible.
Rugby is especially notorious for this and the two young rugby players had been given advice which could lead to then getting injured.
I spent the time showing all the youngsters how to progress movement and loads according to their own ability.
Some were good at lower body work, some at trunk work, but all were weak in the upper body (except for the two athletes who train weekly with me: see picture to right).
I always try and get the athletes to coach each other to aid understanding, and it was good to see the improvement as the session progressed.
Jump Higher!
With high jumpers, volleyball and netball players attending, I thought it prudent to teach jump technique and training drills.
There are many different ways to jump, and having a variety of strategies allows the athletes to choose (consciously or unconsciously) the best option when needed.
An example is the one or two foot take off: what is ideal and what happens in the maelstrom of competitive sport are often two different things.
By training with variety we can help the young athlete develop their jumping and landing skills.
The co-ordination challenges of the drills really stretched the athletes. They were outside of their comfort zone for some time.
But, they took it on and tried. I was very impressed with their "have a go" attitude.
Summary
We finished with some new stretching exercises to help relax and unwind the athletes.
They all now receive follow up hand outs and video clips to help them practice at home.
Thanks to all of the people who came: a credit to their parents, schools and sports clubs.
The next Athlete Support Day is on Tuesday 23rd July
Weekly training sessions are run at the Sports Centre on Wednesday nights from 1830-2030. Contact James on james@excelsiorgroup.co.uk for more information.
Thanks to Exeter University for hosting the day, I was impressed with their new meeting room set up and how user friendly it was.
Client Testimonials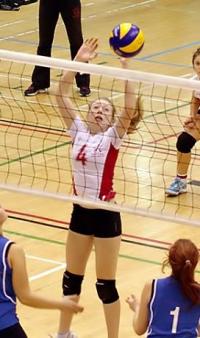 Helen Farr
The access to expert advice on training and coaching in the STS has been extremely beneficial when guiding Helen (15) through different stages of her physical development. Time is very precious and especially as busy parents of even busier teenagers, we need all the help we can get. As well as following the programme, it has been really useful to dip into certain topics as and when situations occur. Advice on how to prevent and counteract knee problems was certainly helpful when Helen started complaining that 'her knees were hurting' directly after competitions.
More
Upcoming Courses
Sports Performance Workshop: Willand
10 Apr 2019
Sporting success starts here
Are you a sporting teenager who wants to get better?
Do you play more than 1 sport?
Do you want specific advice on how you can prepare for the matches ahead?
Do you want to know how to balance school/ club sporting commitments?
This day is for you.
The Day will include: