Main Menu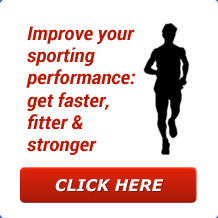 Latest Blog Entry
A review of Jerome Simian's workshops on physical preparation for sport. I had to choose between different "strands" of coaching topics at the IFAC conference in Loughborough. A difficult choice, not wanting to miss out on some excellent speakers. I chose to attend Simian's because of a quote I heard on the HMMR podcast: "I […]
User login
Summer – Time for reflection?
I use the term "summer" loosely.
You are training for a race, you get to race day, you get it done, you go out for a recovery run the next day. You think about when your next race is going to be, and then you start training for that.
At what point do you think about how you could improve or change things? You may think about it on the drive home from the event, or during your recovery run. But, if you get home and then your kids jump up and down on you, or you have a meeting at work to prepare for, then you may not think at all about the performance. Then you get back in to the same habits and your performance may or may not improve.
Reflective practice is the art of looking at what went right and wrong in your sporting performance and then putting a plan into place to improve things.
This can be as formal or informal as you like, but here are some suggestions to help make it effective for you:
Put aside some time for when you are going to reflect: it could be the drive home, the recovery run the next day, immediately after the warm down and meal, or a week later when your are not caught up in the emotion of the performance. Make this a regular occurrence- after every event, definitely, but also at the end of every training block, or even after every session.
How are you going to remember it? Having a training diary or journal helps, where you write some thoughts down and some ideas. You might want to use the audio notebook on your phone, or even to draw a picture or diagram of things to improve. The important thing is what works for you- and then don't hide it in a drawer.
Think about what went right, what went wrong, how did you feel, how did you act, what can you change, what can others do to help you ( without absolving responsibility for your own actions).
Reading journals and books, watching other performers from your sport, video analysis of your self are other ways of reflecting on your practice- then think about how it applies to your own training and competing.
Involve other people in the process; it might be your Coach, your team mates, other runners, a friend, or your partner. It is useful to get different perspectives on things from within the sport, and also from outside your own sport. By involving other people, you are more likely to stick to the plans and outcomes that you discuss.
Once you get used to the idea of reflective practice, and get in the habit, you can make it more effective by asking more specific questions and then concentrating on specific areas to improve. This can change from race to race, so on one race it might be "how can I improve my warm up?" on the next it might be "How can I ensure that I can kick for the finish line after 9km?"
The alternative is to carry on doing the same things, and just hope that things might improve.
Good luck.
Client Testimonials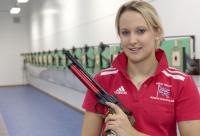 Louise Helyer – Modern Pentathlete, Commonwealth Games Silver Medallist Epee
I have been working with James since September 2009, with a history of becoming injured in winter months our main goal was to over come this and help my core/hip area to become more stable thus enabling me to run at my full potential. Not only have I made it through the winter months without gaining the usual knee injuries I have also improved my performance to currently become one of the top ranked athletes.
More
Upcoming Courses
Athletic Development Coach – WILLAND
20 Feb 2019
Athletic Development Coach Venue: WILLAND Date: Wednesday 20th February. Time 0900-1630. Booking deadline Friday 8 February Is the 'Athletic Development Coach' course for me? This particular course is for our junior members to attend. If you are interested in attending please contact Carly. What will I learn? Course Goals and Objectives Candidates will be expected […]