Main Menu
Latest Blog Entry
Excelsior AD Club newsletter March 2019 We have had so much happen in the last month, and exciting things happening in the run up to Easter, it is best to keep them all in one place. So here you go. 6 members complete their Athletic Development Coaching Course Archie, Daisy, Flora, Jakin, Rebecca and Stephanie […]
User login
Teaching Literacy on World Book Day
Happy World Book Day
I hope you get a chance to read a good book. I am currently reading "They Marched Into Sunlight" by David Marannis. Do your children enjoy reading? Without a good book (in their terms) it is unlikely they will learn to read well no matter what ill-advised literacy scheme their school introduces.
If you encourage and enable your children to choose interesting material to read, they will read by choice, rather than through coercion. If this is football match reports, instructions on how to make a fairy garden or the amount of sugar contained in breakfast cereals, it all counts as reading.
Children often learn to read despite the efforts of education policies, rather than because of them. My children read well because we help them choose interesting things to read, share time with them and take them to the library where the staff share an enthusiasm for reading.
Frank Smith on Literacy
Frank Smith  wrote two books in the 1970s about the myths and flaws of much language education:
"Essays into Literacy"
"Reading"
In them he debunks the obsession by teachers on slowing down the learning process by going through phonics and instead extolls the virtues of learning through listening and sharing.
"It would be difficult to exaggerate the complexity and unreliability of phonics…. Children who believe they can read unfamiliar words just by blending or sounding them out are likely to develop into disabled readers."
My children's school told all the parents to encourage their children to use phonic cards when reading. They then abandoned that scheme for another because new teachers found it difficult to understand!
Why Accelerated Reader Decelerates Reading
My children's school introduced a scheme called "Accelerated Reader" about 2 years ago which reduces the process of reading to a competition on who can read the most words. Books are ranked on number of words and each child takes a short term memory recall test at the end of each book.
Children are rewarded and praised for getting 100% on each test (recommendation is for 90% before going up a level) and targets are placed around the classroom showing which children are Winning. Little communication is done with teachers about the joy and love of the subject of reading, instead the interaction is with an ipad (technology is cool, paper is boring).
Smith on computers:
"The negative side of computers in literacy education is that children, parents and teachers will become persuaded that these nonsensical and pointless activities are what constitute reading and teaching reading."
He also  talks about the anxiety caused when children have to recall facts in the short term: they are reading to pass the test and this disrupts their flow.
My daughter, who reads for at least an hour every night of her own volition, was so put off by having to do a test on each book she said,
"Daddy, I don't like learning anymore."
When I explained this to the school and asked them to provide evidence about the long term benefits of this scheme I was given the following reasons:
"Boys are competitive, so they like it"
"The local secondary schools use it."
I reminded them of my daughter's gender and then asked why they insisted on using a scheme with no evidence to support it and which had stopped one of the best readers from loving reading. No answer was given.
Smith says "To teach reading and writing as if their most important uses were for completing tax returns and job applications is like using a telescope as a doorstop."
If you pick up every book knowing you are going to be quizzed at the end, then you will simply choose simplistic books to get higher scores. My kids have figured this out and know how to "Juke the stats". Sometimes we have to do this in life, but we should have the honesty to tell children that this is what we are doing.
However, if you read books, magazines and Pokemon guides which are interesting, challenging and diverting, you will love reading.  Read for fun on World Book Day rather than have the fun sapped out of reading.
Client Testimonials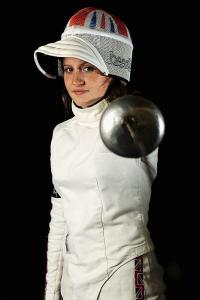 Jenny McGeever
James has been my strength and conditioning coach since June 2009 and during this time he has provided me with constant support and helped me develop as an athlete, from Under 17 international level to senior international. He is currently helping me with my transition from fencer to Modern Pentathlete.
More
Upcoming Courses
Sports Performance Workshop: Willand
10 Apr 2019
Sporting success starts here
Are you a sporting teenager who wants to get better?
Do you play more than 1 sport?
Do you want specific advice on how you can prepare for the matches ahead?
Do you want to know how to balance school/ club sporting commitments?
This day is for you.
The Day will include: