Main Menu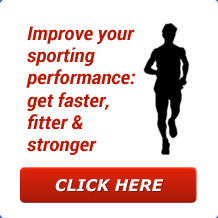 Latest Blog Entry
A review of Jerome Simian's workshops on physical preparation for sport. I had to choose between different "strands" of coaching topics at the IFAC conference in Loughborough. A difficult choice, not wanting to miss out on some excellent speakers. I chose to attend Simian's because of a quote I heard on the HMMR podcast: "I […]
User login
The 5 Steps to Happiness
Government Think Tank Report on Happiness.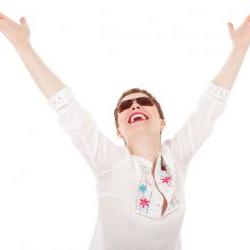 The last Government published a report on Mental Health and Wellbeing in 2008. It is a very thoughtful document which was published a few months before the onset of the banking crisis.
Now we are in the age of austerity, and with more doom forecast in the Autumn Statement on Wednesday, it is perhaps worth looking at what we can do for free.
The 5 steps to happiness are:
Connect– relationships with family, friends and colleagues.
Be active– hobbies, walking, gardening, sports
Be curious– Taking time to reflect on things around you.
Learn– try something different- a new recipe, a new skill
Give– the act of doing something for others.
Now I think that there is a hierarchy of needs involved here, and those in severe financial difficulty or in ill health have to look to those things first. What I find interesting here is that money or wealth is not mentioned, but if you ask young people what is needed for a happy life most will see they want to be rich.
That is why I question young Coaches on their desire to Coach elite athletes– is it the process of Coaching that they enjoy, or is the reflected glory from the athlete that they seek?
Without getting all Buddhist, the 5 things mentioned above are free, they just take time.
How does your career match your happiness?
It is worth thinking how your work fits into opportunities for being happy- does it enable you to do some or all of the things mentioned above?
I find that some work is well paid and I have to do it to pay the mortgage, but other work isn't but is extremely satisfying. That is why I stopped working for big organisations whose focus was solely on the bottom line- I just wasn't interested.
Sometimes when the gas bills have gone up, the mortgage has gone up, food bills have gone up and it is raining it is easy just to focus on what is going wrong. Reflection on what is going right and making the most of what is around you is important.
Client Testimonials

Blundells School
James has a huge breath and depth of knowledge on fitness issues. He is able to implement this knowledge into a practical course both making the task of fitness and conditioning both different and interesting from other fitness training that most are familiar with. He understands the safety issues when dealing with young adults strength and conditioning programmes. Programmes he sets are tailored to the individual needs of the group. There was a huge amount of progress made with some of these individuals in terms of their understanding of fitness and their own fitness levels.
More
Upcoming Courses
Athletic Development Coach – WILLAND
20 Feb 2019
Athletic Development Coach Venue: WILLAND Date: Wednesday 20th February. Time 0900-1630. Booking deadline Friday 8 February Is the 'Athletic Development Coach' course for me? This particular course is for our junior members to attend. If you are interested in attending please contact Carly. What will I learn? Course Goals and Objectives Candidates will be expected […]