Main Menu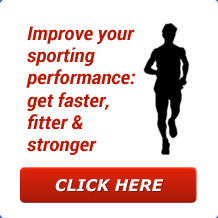 Latest Blog Entry
Coach communication: writing On every coaching course I have attended, the tutor has pointed out the section in the workbook entitled "communication".  There follows a group nodding of heads where every budding coach agrees that "communication is a good thing".  If we are lucky, the tutor might divide communication further into "verbal" and "non-verbal".  We […]
User login
Educational Gymnastics: 24th May, Devon.
Educational Gymnastics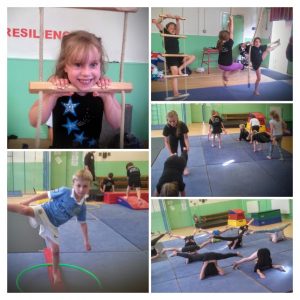 Children today are physically illiterate. The massive reduction in time spent in free play has led to a generation of people who have yet to experience the joy of movement.
Formal gymnastics (as seen at the Olympics) requires the child to strive to perform very specific skills. The end product of the skill is a desire for uniformity.
Educational Gymnastics starts with the child's ability as they walk into your class and focusses on how they can develop themselves through exploration and guided discovery.
An example can be seen in this video.
This course will help Teachers and Coaches set up classes for children of all abilities and give you the confidence to create more interesting and varied lessons.
Course Content
Introduction to Educational Gymnastics. Historical context, current gaps.
The Movement Framework: why it is used.
Planning a lesson: structure, free practice, guided discovery, how to make the most of 45 minutes.
Practice 1: Getting started and gym layout, essential equipment.
Lunch

Practice 2: Space

Practice 3: Body
Practice 4: Relationship
Practice 5: Effort
Summary and overcoming common difficulties.
Each practice will include: working from a sample plan; expanding progressions and regressions; and adjusting for different abilities.
By the end of the course you will be able to use the planning template to organise a term of gymnastics lessons that suits pupils of all abilities.
If you are interested please email James Marshall at James@excelsiorgroup.co.uk 
Course location and booking details.
Location: Willand Village Hall, Gables Road, Willand. EX15 2PL
Time: 0930- 1530.
Cost £130 including lunch and course materials.
Early bird booking £110 by April 30th.
Course Tutor is James Marshall MSc.
James is the head coach of Excelsior Athletic Development Club  where 120 gymnasts train every week. He also teaches gymnastics in primary schools. He regularly tutors other coaches and p.e. teachers on workshops and coaching qualifications courses.
Book Here
Client Testimonials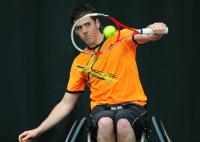 Josh Steels: wheelchair tennis
I started working with James 3 years ago via the TASS programme. When James first met me, physically I was nowhere the best I could be. Since working with James I have seen vast improvements in my fitness and strength which has been put into great use on court.Each session is worked around making sure I am able to get the best quality training as well as catering for my chronic pain and fatigue levels. On top of this James has always been happy to meet at facilities that are best for myself meaning I could fit training sessions in on route to tournaments or camps.
More
Upcoming Courses