Main Menu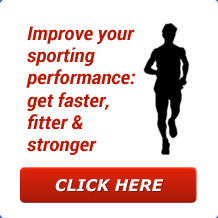 Latest Blog Entry
I Hate Pre-Season TrainingThis is often the thought of players who are forced to undergo various fitness tests and long slow runs as part of a pre-season fitness programme.Doing repeated doggies, shuttle runs and various circuits, with barely a ball in sight is enough to put most players off.It doesn't have to be this way.
User login
Level 2 Strength and Conditioning Course – London – **2 PLACES LEFT**
Level 2 Strength and Conditioning Course –  Kensington, London.
4-5 November 2017 & 6-7 January 2018
Venue: Westway Sport & Fitness Centre, 1 Crowthorne Road, London W10 6RP
Assessment Day: Sunday 7 January 2018.
Cost: £385 including materials and access to online resources. To book send a deposit of £100 here.
The deposit is non refundable.  Once the full balance has been paid and your place confirmed a refund cannot be provided.
Is the L2CCSC for me?
If you have the Level 1 CCSC and are coaching another sport, or are a p.e teacher, then the L2CCSC is for you. Ideal for P.E. Teachers, Personal Trainers, Fitness Instructors who wish to develop their existing knowledge about strength and conditioning coaching for sport.
Sports coaches will benefit from learning how to develop their players' speed, strength, agility and endurance for sport.
'Loved the course and content James! For the first time in ages I am actually looking forward to getting stuck into a course folder.' James Harman – Triathlon Coach.
Why should I study the L2CCSC?
It forms part of a structured and progressive programme of coaching and other related qualifications, offering you access and involvement in introducing others to coaching strength and conditioning for sport.
The L2CCSC is awarded by 1st4sport Qualifications.  The L2CCSC is accredited at Level 2 on the National Qualifications Framework.
20 REPS points are awarded for this course.
What can I use the L2CCSC for?
Applicable to all sports, this qualification also provides a platform of principles and practices of coaching safe, ethical strength and conditioning activities to athletes of all ages. You can then plan and deliver monthly training programmes for your athletes.
This will enable candidates to seek employment as a strength and conditioning coach in a club, school or equivalent environments.
·        As part of the development of a credible CV for employment in the sport and recreation industry.
·        As a stepping-stone to the 1st4sport Level 3 Certificate in Coaching Strength and Conditioning for Sport.
What will I learn?
Your learning programme will develop your understanding of:
safe and ethical coaching in strength and conditioning
the preparation involved to deliver strength and conditioning coaching activities including underpinning theory
the delivery and review of strength and conditioning coaching activities.
Speed training theory and drills
Effective use of Strength exercises in the weights room
Power and plyometric theory and exercises
Endurance training programmes.
The course was all the more valuable for the willingness of everyone to contribute, thank you to all for an enjoyable and beneficial 3 days'. Gavin McArthur – Rugby Coach.
How will my learning programme be structured?
The learning programme will include the following phases:
a pre course reading list
an introduction to the qualification and your programme of learning and assessment
an interactive delivery of lectures, videos, small workshops and practical sessions that meets your needs. These focus on the theory and practice of coaching strength and conditioning for sport
a programme of assessment, spread throughout the course, including observations of your coaching by an appropriately qualified assessor.
At the end of the programme, you will be provided with formal feedback on your performance and an action plan for your further development.
This course is run over 3 days with a further assessment day. The course will run from 0900 – 1630 each day.
What will my assessment involve?
The L2CCSC assessment will require you to:
complete a series of assessed tasks covering all four units of the qualification
complete observed practical assessment of your coaching skills, taken from the practical syllabus, and oral questions on aspects of your performance, underpinning knowledge, understanding and application
To plan, deliver and review a series of 4 linked training sessions for 2 different aspects of conditioning. These will be delivered and witnessed independently.
You must have access to a strength training facility and 2 players as subjects in order to undertake this course.
To book contact Carly James and send a deposit of £100 here.
Client Testimonials

Millfield School
For the past 2 years, as Head of Athletic Development, James has made a significant contribution to the development and understanding of athletic development among our sports programmes. With knowledge and passion, he has continually championed best practise in relation to the athletic development of young athletes, and been unstinting in the rigour of its delivery. As a coach, James has made a direct contribution to the development of several prominent individuals, as well as more broadly to our squads.
More
Upcoming Courses
Speed Training for Sports Coaches: Paddington, Fully Booked
07 Jul 2018
One day speed seminar for sports coaches This one day seminar will help you understand basic speed training principles and give you practical coaching ideas that you can implement with your sports team and players. Athletic Development Coach James Marshall will introduce coaches to fundamental movements and exercises that will translate from track to field/court […]